Stars play-by-play announcer Dave Strader diagnosed with cancer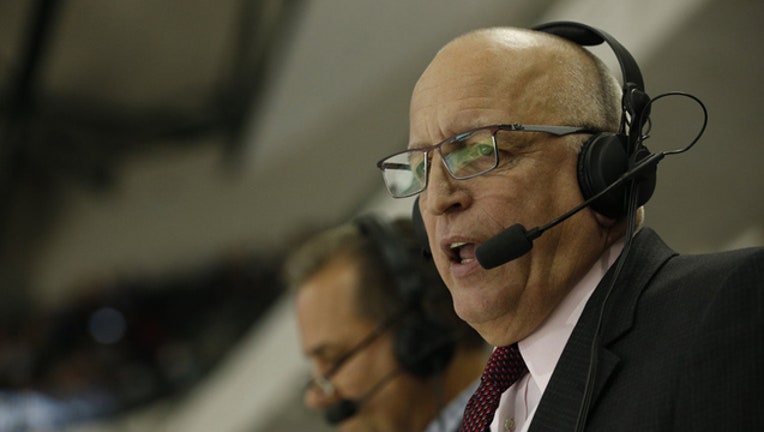 article
The Dallas Stars announced Monday that play-by-play announcer Dave Strader has been diagnosed with cancer.
"The Dallas Stars are deeply saddened to learn of Dave Strader's cancer diagnosis," Stars President and CEO Jim Lites said in a release. "As he goes through his treatment, all of our thoughts and prayers are directed to Dave, his wife Colleen, their son Christopher and his wife Karen and daughter Sydney, their son Casey and his wife Dr. Mary, and their son Trevor. We wish Dave a full recovery and will support him through his battle."
Strader, 60, completed his first year calling Stars games in 2015-16. He has spent 36 years as a play-by-play announcer. Before coming to Dallas, he called games for NBC Sports Network's regular season and Stanley Cup Playoffs coverage. He has also worked the 2014 and 2006 Winter Olympics.
"I realize I have a challenge and fight ahead of me," Strader said in a release. "With my wife Colleen and our family, along with the full support of the Dallas Stars organization, we are ready to meet this challenge."
The team did not disclose specifics of his diagnosis out of respect to him and his family.