Stars make Niemi buyout official, cap hit to cover 2 seasons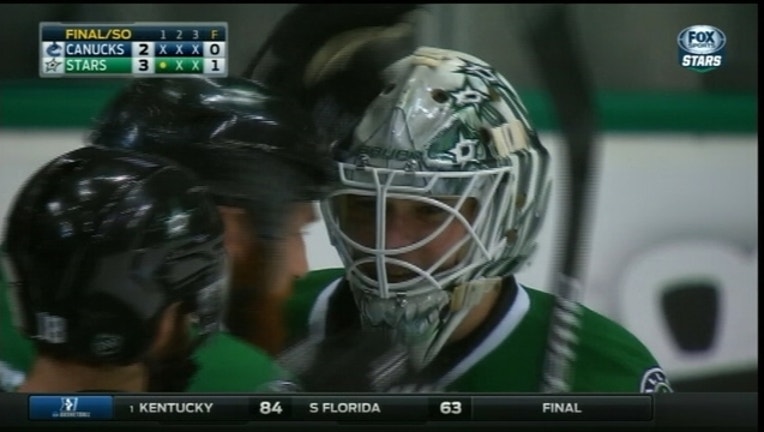 DALLAS (AP) - The Dallas Stars have announced their buyout of the final year of goalie Antti Niemi's contract, a plan that will spread the $3 million payment over two seasons for an annual salary cap hit of $1.5 million.
Niemi was due to make $4.5 million coming off a disappointing season in which he was 12-12-4 with a 3.3 goals-against average in 37 games. The ninth-year player became expendable after Ben Bishop was acquired in a trade that will likely make him the starter with Kari Lehtonen as the backup.
The Stars made the Niemi move official Tuesday and have until Saturday to sign Bishop before he becomes an unrestricted free agent.
Lehtonen and the 33-year-old Niemi split goalie duties for two years. It worked well the first season, when the Stars were the top seed in the Western Conference and reached the second round of the playoffs.
But last year Dallas missed the playoffs for the second time in four seasons under Lindy Ruff, who didn't return. Ken Hitchcock, coach of the Stars' only Stanley Cup-winning team in 1999, replaced Ruff.
___
For more AP NHL coverage: https://apnews.com/tag/NHLhockey