Stars escape with 5-4 win, eliminate Wild after big rally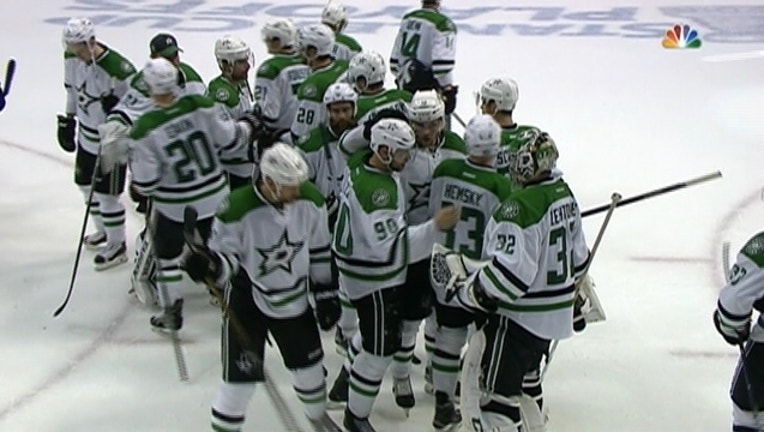 article
ST. PAUL, Minn. (AP) -- Jason Spezza scored his fourth goal of the series and added three assists, and goalie Kari Lehtonen and the Dallas Stars needed every last one of them to hold off the Minnesota Wild 5-4 on Sunday to wrap up the first-round series in six games.
 
Jared Spuregon scored two of Minnesota's four third-period goals and the Wild came within a fraction of an inch of tying it with 34 seconds remaining when Nino Niederreiter whacked at a loose puck in the crease. Freeze-frame replays showed it in the net, but not quite fully across the goal line as it connected with Lehtonen's right pad, an oh-so-close call that was upheld by review.
 
The Stars moved on to face the winner of the Chicago-St. Louis series, which is tied at 3. The Blues host the Blackhawks in their decisive Game 7 on Monday night.