Stars captain Jamie Benn signs 8-year, $76 million extension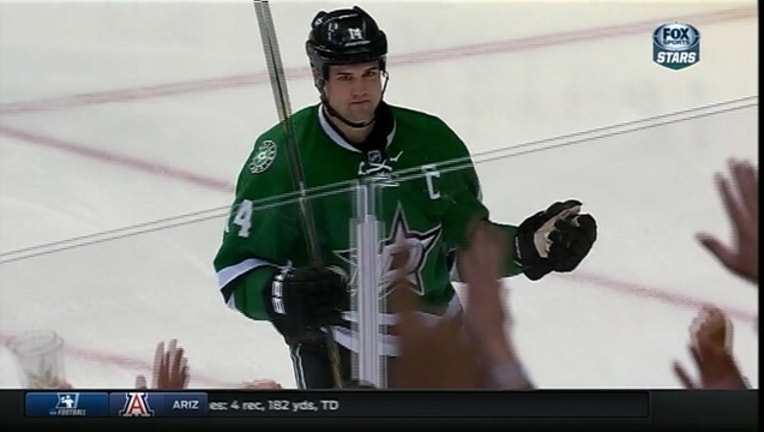 article
FRISCO, Texas (AP) — Dallas Stars captain Jamie Benn has signed an eight-year, $76 million contract extension.
The team announced the deal Friday, a day after Benn had surgery to repair an abdominal muscle injury.
The 26-year-old Benn had a career-high 89 points on 41 goals and 48 assists last season. He also had five goals and 10 assists in 13 playoff games.
General manager Jim Nill said the full recovery time is six weeks for the abdominal injury. It wasn't clear when or how Benn got injured.
That timeframe puts Benn on schedule to be ready for the NHL season, but creates uncertainty about his availability to participate for Canada in the World Cup of Hockey that begins in mid-September.
Benn has 192 goals and 256 assists in 508 career games.