Spezza's skate lifts Stars past Wild 3-2 in Game 4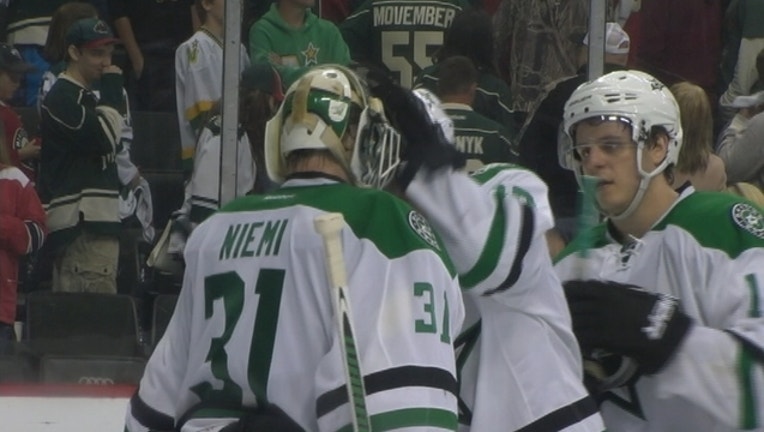 article
ST. PAUL, Minn. (AP) -- Jason Spezza scored the go-ahead goal with his skate, Ales Hemsky and Patrick Eaves each scored on a second-period power play to give Dallas' lagging special teams a lift, and the Stars defeated the Minnesota Wild 3-2 on Wednesday night to push their series lead to 3-1.
 
Antti Niemi assumed the net from Kari Lehtonen, who started the first three games, and made 28 saves for the Stars. They'll host Game 5 in Dallas on Friday.
 
Jason Pominville and Charlie Coyle both gave the Wild the lead with second-period goals, but they weren't able to sustain the momentum from a spirited comeback in Game 3 for the entire night.
 
The Wild finished the game with a 6-on-4 after a high-stick penalty on Antoine Roussel with goalie Devan Dubnyk pulled, but the Stars tightened up and allowed only one shot on target over the 84-second two-man advantage.