Sooners RB Rodney Anderson won't be charged with assault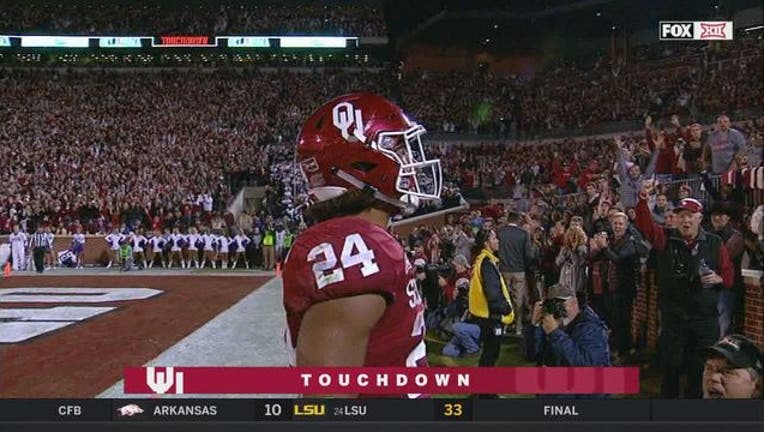 NORMAN, Okla. (AP) - Oklahoma running back Rodney Anderson will not be charged after a woman accused him of sexual assault, Cleveland County District Attorney Greg Mashburn said Thursday.
The accusation stemmed from a petition for a protective order in which the woman said Anderson assaulted her in her apartment and that she feared for her safety. An attorney for Anderson called the accusations "patently false," saying the woman made them after Anderson declined her social invitations.
Anderson has been one of Oklahoma's breakout stars after season-ending injuries the past two years. He leads the Sooners with 960 yards rushing and 11 touchdowns and has 283 yards and five touchdowns receiving. Oklahoma plays Georgia in a College Football Playoff semifinal Jan. 1 in the Rose Bowl.
Anderson took over this year for departed running back Joe Mixon, who was suspended for a year after he punched a woman in a restaurant in July 2014. Mixon is now with the NFL's Cincinnati Bengals.
___
More AP college football coverage: http://www.collegefootball.ap.org and http://www.twitter.com/AP_Top25 .