Snell wins 20th, ties Rays record in 4-0 victory over Rangers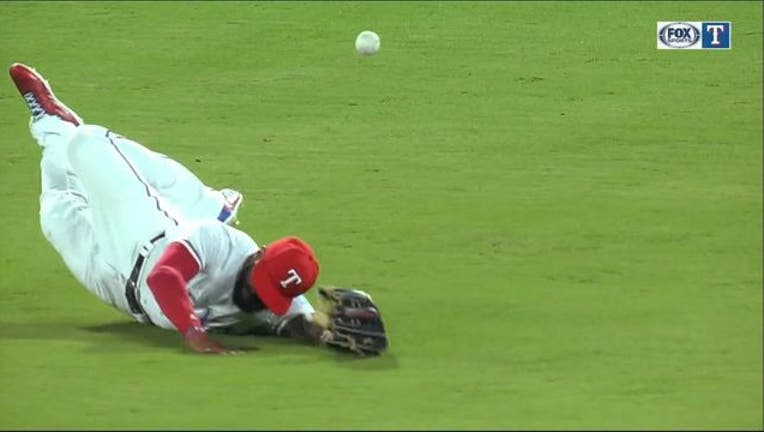 article
ARLINGTON, Texas (AP) - Blake Snell became the major leagues' first 20-game winner in two years, helping pitch the Tampa Bay Rays past the Texas Rangers 4-0 Tuesday night.
Snell (20-5) threw one-hit ball for five innings and tied the Tampa Bay record for victories in a season. David Price also won 20 in his Cy Young Award season of 2012.
Snell won his eighth straight start. The 25-year-old lefty struck out five, walked two and threw 92 pitches, exiting with a 1.97 ERA.
No one in the big leagues won more than 18 games last season. Rick Porcello won 22 in 2016, with Max Scherzer and J.A. Happ each winning 20.
Tampa Bay has won four straight and 13 of 16 this month in a last-ditch attempt to wrest the AL second wild-card playoff berth from Oakland. The Rays began the day trailing the A's by 6 ½ games.
Texas has been shut out on a total of only six hits in the first two games of a three-game series.
The Rays scored three times in the fourth against Yovani Gallardo (8-6). Willie Adames hit a two-run homer and Joey Wendle had an RBI double.
Snell, the Rays' first-round draft pick in 2011, was demoted to Triple-A Durham last season. Since he returned on Aug. 8, 2017, Snell has a 25-6 record. In his year-plus in the majors before that, he had been 6-14.
Snell remained the AL leader in wins over Cleveland's Corey Kluber, who won his 19th on Tuesday night.
Three Rays relievers completed the four-hit shutout with four scoreless innings.
Gallardo pitched in and out of trouble in his five innings, allowing eight hits and three walks. He benefited from three of the Rangers' four double plays.
Wendle tied a career high with four hits, including two doubles.
TRAINER'S ROOM
Rays: LF Tommy Pham played despite groin and finger injuries. "There's guys that wouldn't be playing with the injury that he had in his finger," manager Kevin Cash said.
Rangers: OF Joey Gallo missed his second game since fouling a ball off his right little toe over the weekend in San Diego. Manager Jeff Banister said, "I don't foresee it lingering."
UP NEXT
Rays: Diego Castillo (3-2, 3.24) will start. He has been the opener four times in the last 10 days.
Rangers: LHP Yohander Mendez (2-1, 3.86) will start the final game in the three-game series on Wednesday afternoon.