SMU officially ends Jankovich's wait as Brown's successor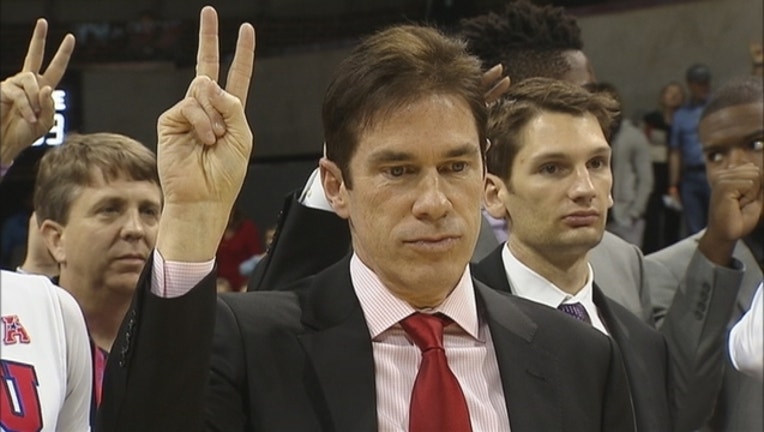 article
DALLAS (AP) — The wait is over for Tim Jankovich to be SMU's head coach.
SMU formally named Jankovich as its new coach Monday, three days after Hall of Fame coach Larry Brown abruptly resigned.
Jankovich had been considered head-coach-in-waiting since he came to the Mustangs with Brown in 2012 after five seasons as head coach at Illinois State.
The 57-year-old Jankovich was 104-64 at Illinois State from 2007-12. He had previously served as an assistant coach for Bill Self, at Illinois (2002-03) and Kansas (2003-07).
When Brown was suspended for the first nine games last season because of NCAA sanctions, Jankovich filled in as head coach and the Mustangs won all of those games. SMU went 25-5 last season, but couldn't play in the NCAA Tournament because of a one-season postseason ban.