Smart scores 28, North Texas rallies for 74-70 win over Rice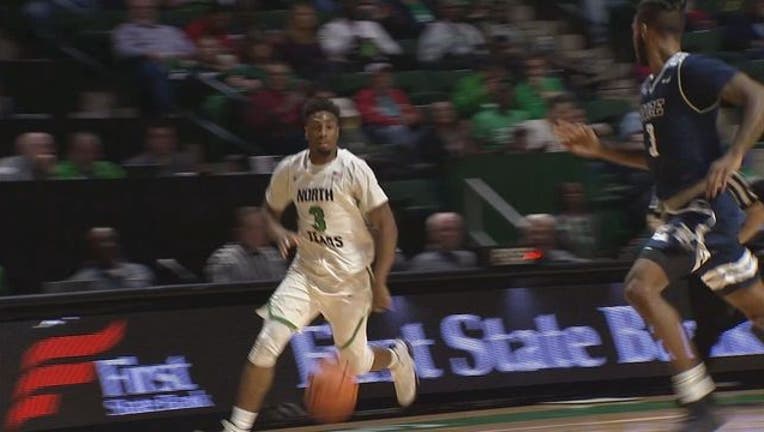 article
DENTON, Texas (AP) - Roosevelt Smart had 28 points and DJ Draper scored 10 of his 12 points in the final five minutes to help North Texas rally for a 74-70 win over Rice on Saturday.
Allante Holston scored 13 points on 5-of-7 shooting for North Texas (13-10, 6-4 Conference USA), which has won three in a row.
Connor Cashaw's 3-pointer gave Rice (5-18, 2-8) a 56-47 lead with 8½ minutes to play, but the Mean Green scored 13 of the next 17 points, tying it on a Draper 3. Draper made a layup and a 3-pointer and Smart made a pair of free throws for a 71-67 lead with 1:11 left. Bishop Mency hit a 3 for Rice but the Owls had two turnovers while North Texas was 3 of 4 from the foul line.
Cashaw had 18 points and eight rebounds, and Mercy scored 17, for Rice, which had 18 turnovers that cost 22 points.