Skoug powers TCU to sweep of Missouri St, 4th straight CWS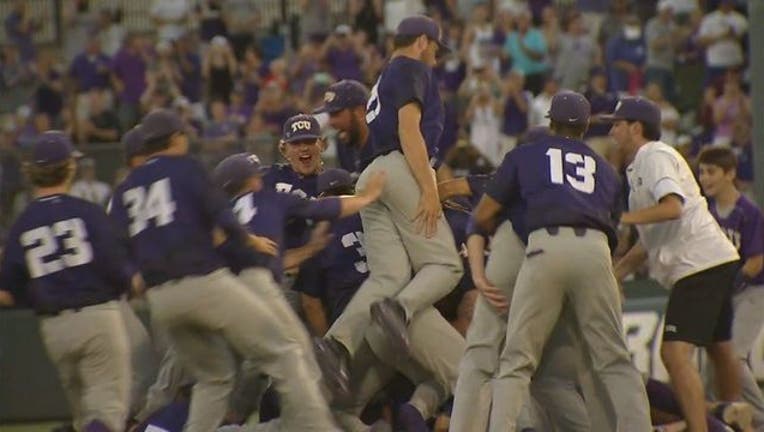 FORT WORTH, Texas (AP) - Evan Skoug homered for the second straight day, Brian Howard extended an impressive postseason pitching streak and TCU advanced to its fourth consecutive College World Series with an 8-1 super regional victory over Missouri State on Sunday night.
Skoug's two-run homer gave the Horned Frogs (47-16) a 4-1 lead in the third inning after his two-run shot in the eighth of the opener erased a one-run deficit and sent TCU on the way to its first super regional sweep.
Howard (11-3) won his fifth consecutive NCAA Tournament start going back to last season, striking out 11 in 7 1/3 innings to help TCU become the first school since North Carolina (2006-09) with four straight trips to Omaha.
It's the fifth CWS bid for the Horned Frogs, all since 2010. TCU, the No. 6 national seed, is looking for its first championship.
Hunter Steinmetz hit a leadoff homer for the Bears (43-20), who were trying for the second College World Series berth after knocking off host Arkansas in the Little Rock Regional. The other CWS trip was in 2003.
Missouri State starter Doug Still (8-3) gave up eight hits and four runs in five innings.