Sam Houston St upsets Texas Tech 4-3 for super regional bid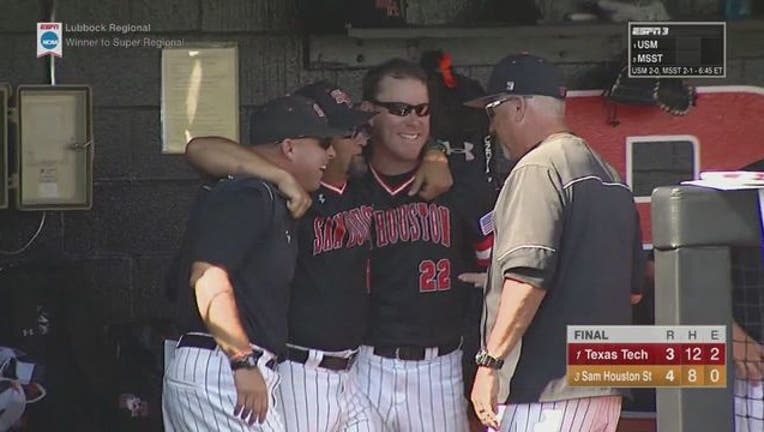 LUBBOCK, Texas (AP) - Hunter Hearn scored twice and drove in two more runs to lead Sam Houston State to a 4-3 victory over host Texas Tech, and the Bearkats are going to an NCAA super regional for the first time.
After Hearn reached on a fielder's choice in the sixth inning to drive in a run and tie the game at 3-all, he scored from first on second baseman Brian Klein's throwing error that ricocheted down the right field line.
Sam Houston State (44-21), the Southland Conference tournament champ, dropped into the loser's bracket after a 6-0 loss to Texas Tech on Saturday night. But the Bearkats then beat Arizona for the second time in the regional and won twice against the Red Raiders (45-17), the No. 5 national seed and a College World Series team last season.
Nick Mikolajchak worked the ninth for his 13th save, striking out clean-up hitter Hunter Hargrove with two runners on base to end the game. Hargrove had three hits.
Riley Cooper (4-3), the third of five Bearkats pitchers, allowed three runs in 4 2/3 innings. Parker Mushinski (3-2) took the loss.