S. Florida downs slumping SMU 65-54 in American finale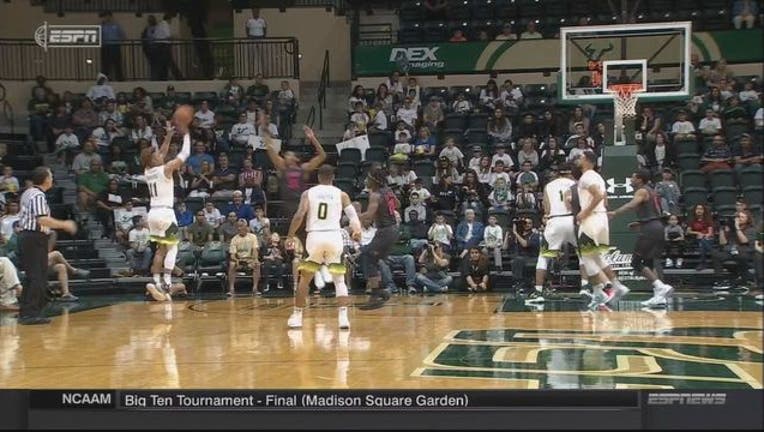 article
TAMPA, Fla. (AP) - David Collins scored 21 points and Malik Martin scored 15 and South Florida ended the regular season with a 65-54 win over SMU on Sunday.
South Florida (10-21, 3-15), with a two-game win streak, enters the American Athletic Conference Tournament as the 12th seed which starts Thursday in Orlando, Florida. SMU (16-15, 6-12) will be seeded ninth. The Mustangs now have dropped three straight.
The Bulls trailed 27-22 at halftime before going on a 16-4 run to start the second half and led the rest of the way. South Florida later put together an 11-4 run and led 55-42 on Collins' layup with seven minutes left. Stephan Jiggets scored 14 points and Terrence Samuel grabbed 12 rebounds and distributed five assists.
Ethan Chargois led SMU with 15 points, Jimmy Whitt scored 14 and Ben Emelogu II grabbed 11 rebounds.