Rougned Odor named AL Player of the Week for second time this season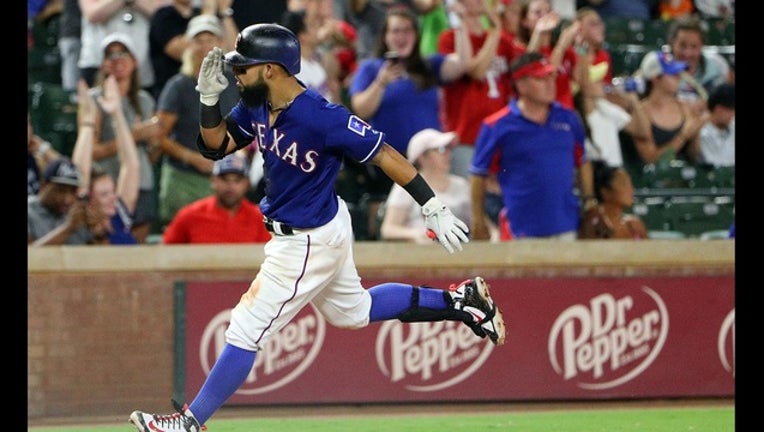 For the second time in the last three weeks, Texas Rangers second baseman Rougned Odor has been named the American League Player of the Week.
Odor also won the award for the period of July 20-22. He's the 8th Ranger to take home the honor twice in one season and the first in 13 years. It's the 4th of Odor's career.
The other Texas players to accomplish it: Jeff Burroughs (1974), Buddy Bell (1980), Nolan Ryan (1990), Rafael Palmeiro (1993), Alex Rodriguez (2001 and 2002) and Mark Teixeira (2005).
Odor batted .304 with 4 home runs, 10 RBI, 6 walks and 8 runs in 6 games last week. He's been a nightmare for opposing pitchers since the All-Star break, posting a .400 batting average and .471 on base percentage (compared to .239 and .319 before the break).