Rookie Byron passes veteran Crafton for Texas truck win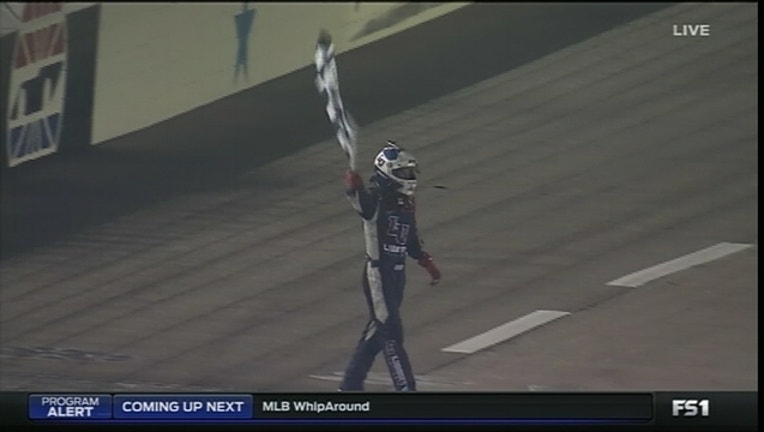 FORT WORTH, Texas (AP) — Rookie driver William Byron passed Matt Crafton with five laps to go to win the NASCAR Camping World Truck Series race at Texas on Friday night.
It was the second career victory for the 18-year-old Byron, who graduated from high school last month.
Crafton, the two-time series champion racing the day before his 40th birthday, led 133 of 167 laps at the 1 1/2-mile, high-banked track where he had won the past two June races. He had overcome a cut rear tire in the early laps that damaged the truck and forced him to restart 25th.
Byron joined Crafton as the only multiple winners through the series' first seven races this season. Crafton, who finished as the runner-up, had won the last two.