Reports: SMU guard Frazier eligible for upcoming basketball season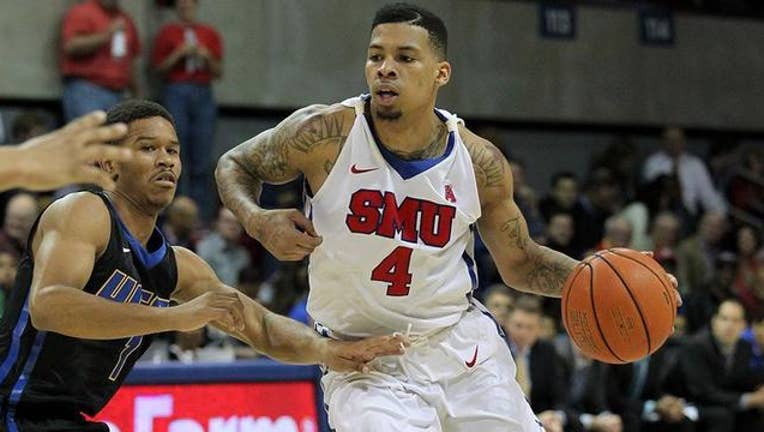 SMU guard and Kimball HS alum Keith Frazier will be eligible for the upcoming basketball season, according to multiple reports.
Scout.com and CBS Sports reported Thursday that Frazier was eligible for the 2015-16 season, the guard's junior year.  Frazier was ruled academically ineligible for the second half of the 2014-15 season when he failed to have a high enough GPA.
The guard's return is good news for the Mustangs, who are currently awaiting potential sanctions from the NCAA regarding alleged academic improprieties that may have involved SMU staff assisting Frazier with coursework. SMU went before the committee of infractions in June and expects to have any potential discipline handed down before the season starts.
Frazier's return to the lineup is a seemingly good omen for SMU.
The Mustangs ended last season in the AP Top 25, won both the American Athletic Conference regular season and tournament title and ended a two-decade plus NCAA tournament drought.
SMU is considered a favorite to repeat as conference champions by college basketball experts since it returns star players Nic Moore and Markus Kennedy and adds in transfers from Duke and Texas Tech.