Report: Golden State Warriors interested in signing Dirk Nowitzki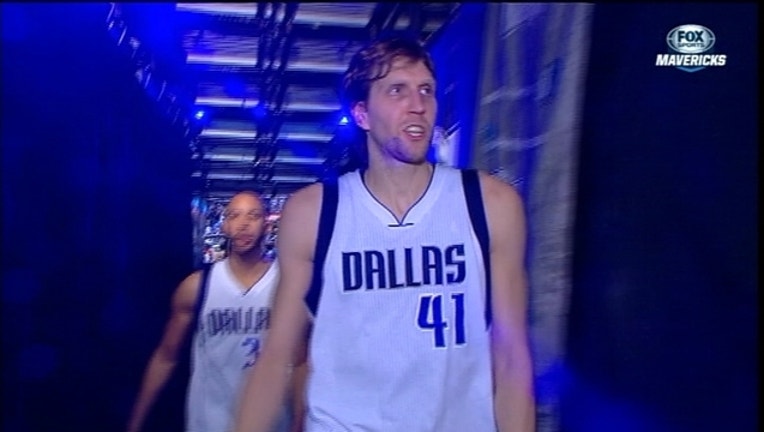 article
Talk of Dirk Nowitzki finishing his career elsewhere have already started.
Nowitzki opted out of his contract Tuesday, making him a free agent. Earlier on Tuesday, Tim Kawakami of the San Jose Mercury News mentioned the idea of the 7-footer signing with the Golden State Warriors.
Kawakami wrote that the Warriors will be "aggressive" in free agency and said the team wants "Anyone who fits their locker room and system…And Nowitzki is someone Warriors management has circled."
Nowitzki won't be the Warriors first priority in free agency, according to Kawakami.
"Let's be clear: The Warriors first and foremost still want to clear the decks for a run at unrestricted free agent Kevin Durant," he wrote. "Nowitzki, also a pending free agent, would be a next-tier discussion for the Warriors, and I'm told they have no idea if he'd be interested in leaving Dallas."
Mavericks players Deron Williams and Chandler Parsons also can opt out of their contracts if they want. Nowitzki has said he would like to stay in Dallas, but said he would consider leaving if the Mavericks choose to shake up the roster and start rebuilding.
" If a franchise decides to take a few steps back to eventually take another step forward," Nowitzki said earlier on KRLD-FM 105.3 the Fan, "then I understand that decision. But I don't need to be a part of that."