'Reinstate The Rivalry': A&M students to vote on bringing back Texas vs. Texas A&M game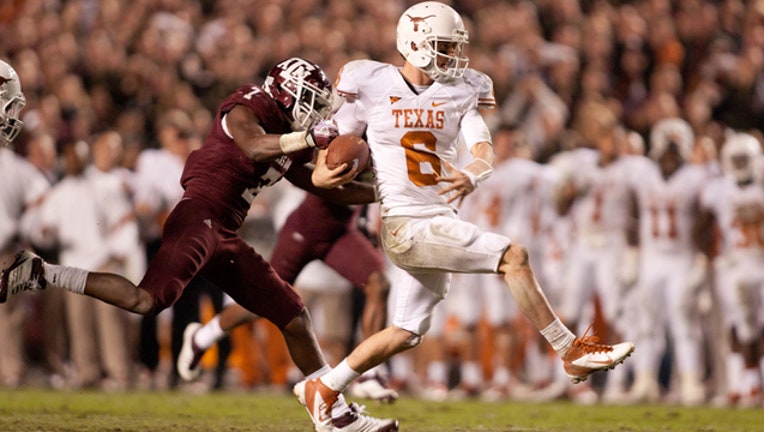 article
The rivalry between Texas A&M and the University of Texas has gone dormant since Texas A&M joined the SEC, but there has been a push recently to bring back the annual football game between UT and Texas A&M.
The Texas A&M Student Senate this week voted in favor of a "Reinstate The Rivalry" resolution, which would include a question on the next campus-wide opinion poll about bringing back the game.
The poll will be held in February, and will ask Texas A&M students: "Do you support reinstating the Texas A&M University vs. University of Texas rivalry game on our nonconference football schedule?"
Connor Hull introduced the resolution during the student senate meeting Wednesdsay night.
In the presentation, it cited Texas A&M President Michael K. Young, Texas A&M Chancellor John Sharp, and even Gov. Greg Abbott as being in favor of bringing back the game.
Back in November, State Senator Lyle Larson filed House Bill 142, which would bring back the UT/Texas A&M football game by 2020.
In the proposal, if one of the universities doesn't agree to play the game, they would lose "athletic scholarship, grant, or similar financial assistance funded by state funds" for their football program.
The last meeting between the two schools on the football field was in 2011, when Texas beat Texas A&M 27-25.