Rare Josh Jung rookie card selling for $10,000 online
ARLINGTON, Texas - A rookie baseball card featuring a Texas Rangers star is selling online for $10,000.
But buyers beware. This card has been vandalized – sort of.
The Josh Jung rookie card was signed by Jung himself.
Someone also drew a mustache and glasses on Jung's face and wrote "Go Rangers" in the corner.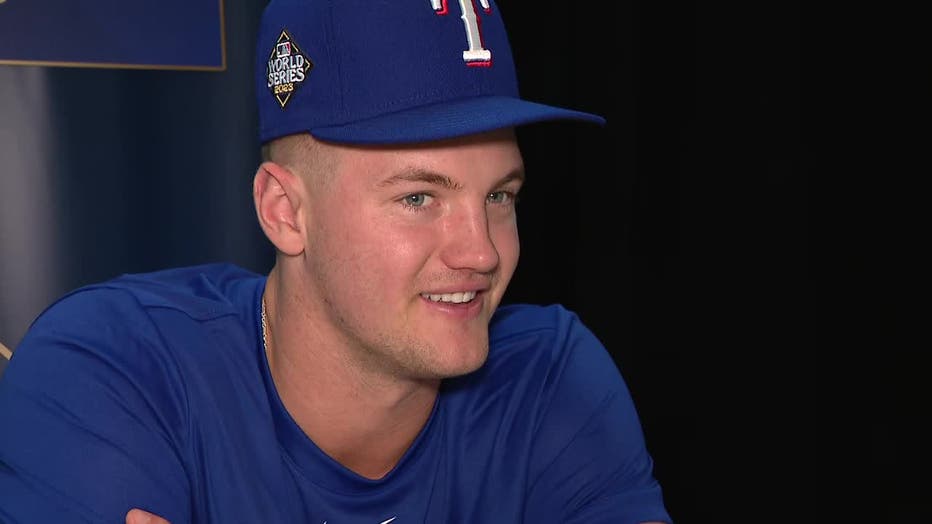 The Texas third baseman confirmed on social media that he defaced the card himself.
He said he wanted to send an Easter egg or small surprise out into the card-collecting world.
Jung said he's happy the card has popped up online.