Rangers walk off Mariners 4-3 for 8th straight home win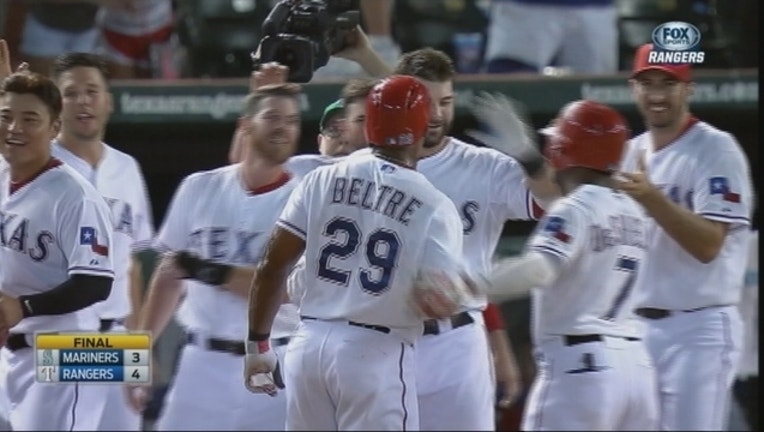 ARLINGTON, Texas (AP) — Fernando Rodney walked Adrian Beltre to force in winning run in the ninth inning to help Texas beat the Seattle Mariners 4-3 on Monday night for the Rangers fifth straight win.
The Rangers have won eight consecutive home games and are three games over .500 for the first time since June 23.
Shawn Tolleson (5-2) worked a scoreless ninth inning for Texas. Rodney (5-5) failed to retire a batter in the bottom of the ninth, giving up two bunt hits and hitting a batter before the walk.
Cole Hamels came away with his second no-decision to go with one loss in his three Texas starts since being acquired from the Philadelphia Phillies on July 31. He missed his previous turn in the rotation last week with a groin injury.
Hamels allowed three runs on seven hits in seven innings. He struck out eight and walked four, the latter tying a season high.