Rangers know they have challenges in tougher AL West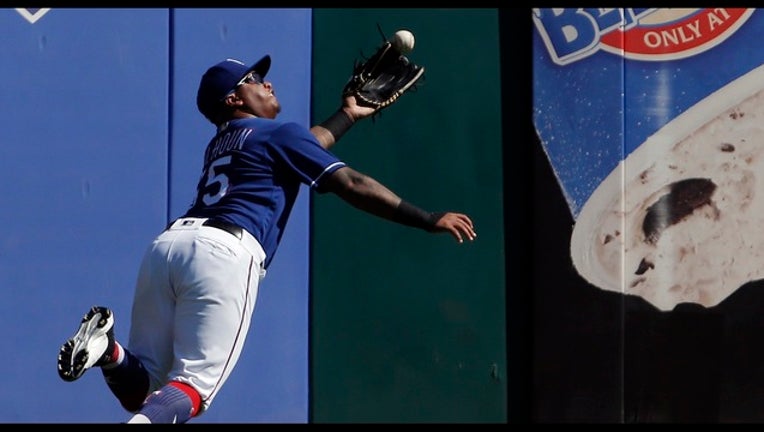 article
Adrian Beltre goes into his 21st major league season still seeking a World Series title. The offseason for the Texas Rangers likely would have gone much differently if the third baseman and 3,000-hit club member was their general manager.
"He probably would have made some different moves this winter. I think he would have addressed some different things," said Jon Daniels, the actual GM. "I respect that, but I don't feel any different from how I did at the end of (last season). We're going to go into spring training with a chance."
Even in the AL West that is home to the World Series champion Houston Astros and now Shohei Ohtani, the pitcher-outfielder from Japan coveted by the Rangers before he signed instead with the Los Angeles Angels.
"I believe we're in a good place to allow guys, young guys, to continue to grow," fourth-year manager Jeff Banister said. "We brought in some players that we feel like really have an opportunity to help us."
There will be no expensive reunion with Yu Darvish, the ace traded to the NL champion Los Angeles Dodgers last July 31.
Daniels knows there will be challenges and says the team will "need some guys to step up and develop."
Joey Gallo, who hit 41 homers playing three positions last season, could get the chance to be the primary first baseman. Delino DeShields gets another opportunity in center field. Ryan Rua, Drew Robinson and Jurickson Profar will be in the mix to fill multiple positions.
"We have intentionally not brought in kind of the one-year stopgap guys to be in front of ... guys of that nature," Daniels said. "Our interest is in seeing these guys. We're at a point, we believe in these guys and their talent level, and we want to see that through."
Some other things to watch with the Rangers headed to spring training in Surprise, Arizona:
NEW LOOK: Instead of Darvish, there are several options to join returning left-handers Cole Hamels and Martin Perez in the rotation. Plus, Matt Bush gets a shot at going from the bullpen to the rotation. Doug Fister didn't pitch in his first MLB game last season until late June, and Mike Minor hasn't started a game since 2014. Matt Moore, acquired in a trade from the San Francisco Giants, beat Texas in an unexpected playoff start for Tampa Bay in 2011. Bartolo Colon, who turns 45 in May, goes to camp with a minor league deal.
"We chose to spread our resources around to add a number of pitchers to fill innings and fill roles on the club that we believe in, but that admittedly are guys that we see as values, we see as guys that have a chance to outperform the acquisition cost," Daniels said.
ROOKIE TO WATCH: Willie Calhoun, the top prospect acquired in the Darvish deal, hit .348 in 333 minor league games while primarily a second baseman in the Dodgers organization. The 23-year-old Calhoun gets a chance to become the primary left fielder. He made his big league debut in 13 games at the end of last season, hitting .265 in 34 at-bats.
THEY'RE SET: With Beltre at third, Elvis Andrus at shortstop and Rougned Odor at second, the infield is solid. Andrus, at 29 and already going into his 10th season, hit a combined .299 the past two years and is coming off his first 20-homer season.
THEY'RE NOT: Along with the rotation changes, Texas needs some stability in the bullpen. Relievers had 21 blown saves and a 4.76 ERA last season. Young lefty Alex Claudio had 11 saves after the All-Star break, but other closing options could include a healthy Jake Diekman.
ON DECK: After AL West titles in each of Banister's first two seasons, Texas is now in an underdog role. "It doesn't really matter," Andrus said. "As a team right now, we're concentrating on getting ready. ... We have a really good team, and we know what we need to get better at."
___
More MLB baseball: https://apnews.com/tags/MLBbaseball