Rangers closer to AL West after testy 5-4 win over Angels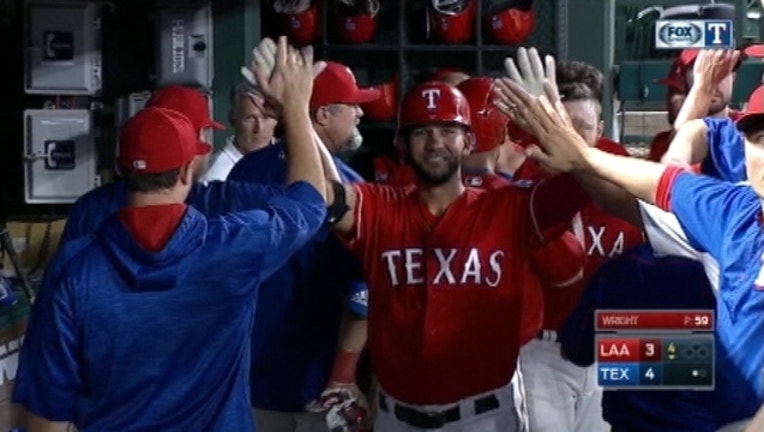 article
ARLINGTON, Texas (AP) — Rookie Nomar Mazara hit his 20th homer in another testy game with multiple ejections and the Texas Rangers moved closer to their second consecutive AL West title by beating the Los Angeles Angels 5-4 on Tuesday night.
Texas (90-62) cut its magic number to two to clinch the seventh division title in franchise history.
Mazara hit a 438-foot drive off rookie right-hander Daniel Wright (0-4) just beyond the Rangers bullpen in right-center, a two-run shot in the fourth that put them up 4-3. Mitch Moreland added an RBI single an inning later after two batters were hit by pitches.
Seattle and Houston, which started the day tied for second in the AL West, played separate games on the West Coast later Tuesday night. The Mariners and Astros are both scheduled to play day games Wednesday before the Rangers' series finale against the last-place Angels that night.