Rangers' Andrus breaks elbow after getting hit vs Angels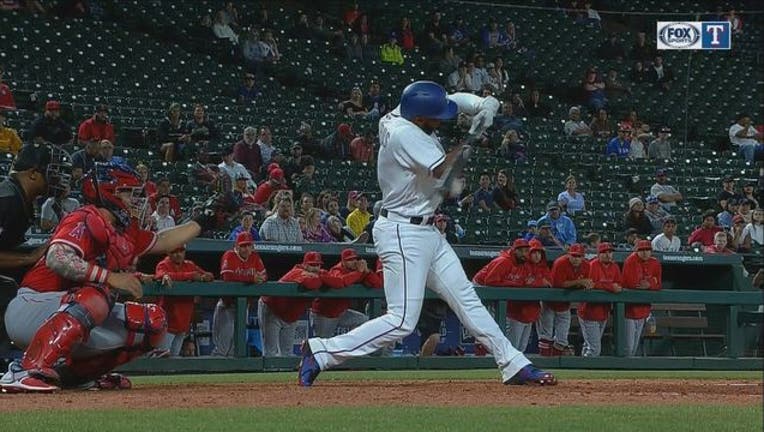 article
ARLINGTON, Texas (AP) - Texas Rangers shortstop Elvis Andrus broke his right elbow Wednesday night when he was hit by a pitch in the ninth inning of the team's fourth straight loss.
Andrus, the 29-year-old in his 10th season as the Rangers starting shortstop, is likely headed to the disabled list for the first time in his career.
Dr. Keith Meister, the team's physician, did initial X-rays and an examination at the stadium, and the team said after the 7-2 loss to the Los Angeles Angels that those tests indicated the probability of a fracture.
Andrus' elbow was put in a splint and he will be examined further Thursday, the team's first off day this season, to determine the severity of the injury and the course of recovery.
"Listen, you don't replace guys like this. It's such a huge part of the lineup and on the field defensively," Banister said, also mentioning Andrus' leadership.
Andrus was hit by a fastball from hard-throwing reliever Keynan Middleton. He immediately grabbed at his right arm and fell to the ground, appearing to be in significant pain.
Angels star center fielder Mike Trout had been hit by a pitch in the top of the ninth inning.
Asked if Andrus getting hit was retaliatory for that, Banister responded, "It's a fair question for you to ask, but I'm not going to speculate on anything like that."
Andrus is batting .327 with two homers and five RBIs from the third spot in Texas' order.
Since making his debut in 2009, Andrus has played at least 145 games every season. He is coming off two of the best seasons. After hitting .302 in 2016, he was a .297 hitter with career highs of 20 homers and 88 RBIs last season. He had never hit more than eight homers before that.
Second baseman Rougned Odor (left hamstring) and center fielder Delino DeShields (left hand) are both already on the disabled list for the Rangers, the first team in the majors with 10 losses.
Jurickson Profar started the last two games at second base for Odor, and now will likely move to shortstop for Andrus.
___
More AP baseball: https://apnews.com/tag/MLBbaseball