Rangers' ace Jacob deGrom pitches for batters for the first time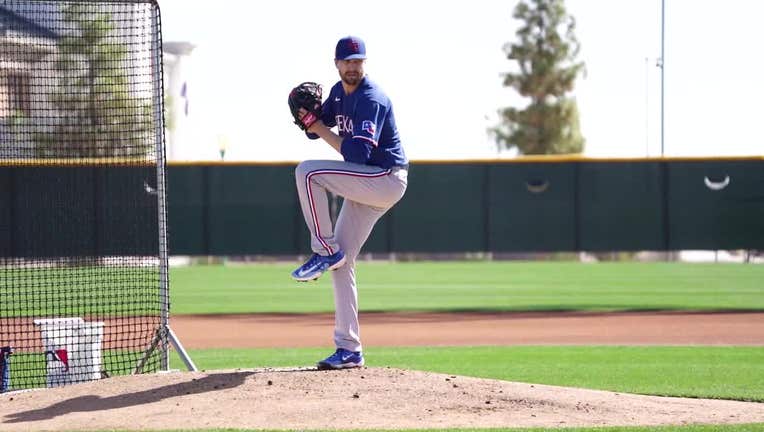 article
Texas Rangers ace pitcher Jacob deGrom faced live batters for the first time this spring.
He threw 35 pitches in two innings of batting practice Wednesday in Arizona.
MORE: Texas Rangers News
deGrom said he did not experience any of the tightness that kept him sidelined at the start of training camp.
Rangers' manager Bruce Bochy hopes the $135 million man can make three spring training starts.
"I think he's excited. He's turned a corner here and hopefully his progression continues," Bochy said. "This is a big day to get him back on the mound facing hitters."
deGrom said he thinks he'll be ready on opening day.
"I feel really good. The goal is to keep it there," he said.
That's what Rangers fans want to hear.
Opening day is just three weeks away.
Texas will host the defending National League Champion Philadelphia Phillies at Globe Life Field on March 30.