Party on: Indians, Napoli agree to minor league contract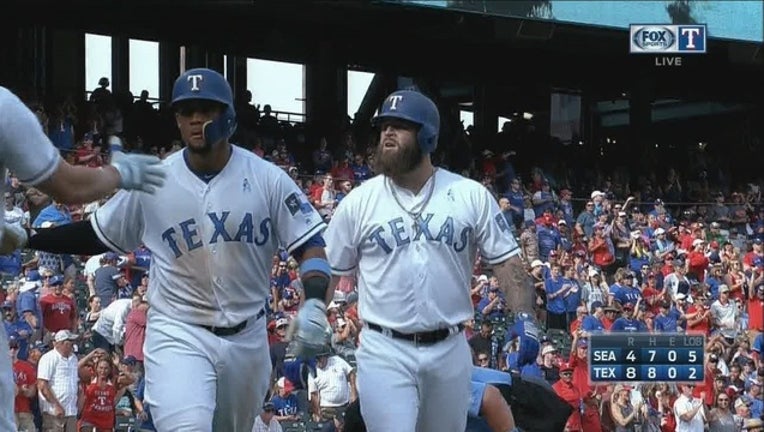 article
CLEVELAND (AP) - The Indians have invited Mike Napoli to another party.
It could be over earlier than the last one.
Cleveland agreed to a minor league contract on Tuesday with the popular free agent slugger, whose powerful swing and clubhouse leadership were instrumental to the Indians reaching the World Series in 2016.
Also that year, "Party At Napolis" became a rallying cry for Indians fans who embraced the bearded and brawny Napoli.
Napoli's deal is contingent upon him passing a physical with the club at training camp in Goodyear, Arizona. The Indians don't have a roster spot for the 36-year-old Napoli, but manager Terry Francona wanted to give him an opportunity to showcase himself during spring games.
Napoli had been working out with unsigned free agents in Bradenton, Florida, before the Indians called.
"It's a situation where a player that is universally respected in our organization, he shouldn't be in that camp," Francona said.
"There is a decent chance we're going to get him ready to go to another team and beat us. Saying that, we all felt like he deserved it. Certainly there could be an injury, but I'm trying to lay it out as honest as I can. It's a very unique situation but he's a very unique person. We're thrilled to have him in here at camp."
Napoli became one of the Indians most popular players in 2016, when he connected for a career-high 34 homers and 101 RBIs. However, when the club signed prized free agent Edwin Encarnacion last winter, there was not enough money to also retain Napoli, who wound up signing with Texas.
Francona spoke to Encarnacion and first baseman Yonder Alonso and explained that Napoli was not going to challenge them for their jobs.
Francona said just having Napoli around some of the team's younger players is beneficial.
"If we end up helping him out, then we've done a good thing," he said. "If anybody deserves it, it's Nap. He did as much as anybody to help us get to the point we could play in a World Series. My biggest concern that he comes in and hits .500 and we don't have a spot for him. He's a kid that we're so crazy about. So we told him up front because I didn't want to damage a relationship that is that important. We walked it through with him.
"He's really excited. It's been a hard winter for him. We'll give him his playing time and see where it goes."
___
More AP baseball: https://apnews.com/tag/MLBbaseball
___
Freelancer Gary Schatz in Goodyear, Arizona, contributed to this report.