Oklahoma ahead of Ohio State in pivotal playoff rankings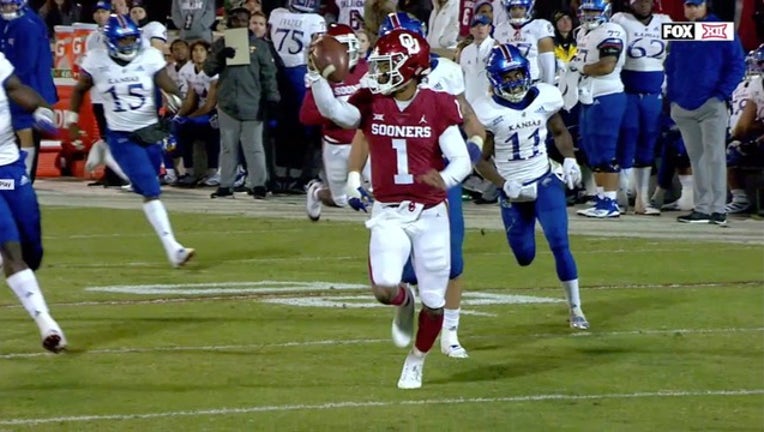 article
Oklahoma was No. 5 in the pivotal second-to-last College Football Playoff rankings, ahead of Ohio State heading into championship weekend when the final four will be set.
The top three teams in the selection committee's rankings, released Tuesday, held steady for a fourth straight week. Alabama, Clemson and Notre Dame - all unbeaten - are Nos. 1, 2 and 3. Georgia moved into the fourth spot that was previously occupied by Michigan, heading into its SEC championship game against Alabama. It's a given the SEC winner makes the playoff.
Notre Dame is already in the clubhouse at 12-0 and Clemson faces Pittsburgh in the Atlantic Coast Conference championship game. That leaves one spot very much in play.
Ohio State faces Northwestern in the Big Ten championship in Indianapolis and Oklahoma rematches Texas in the Big 12 title game in Arlington, Texas.
___
Follow Ralph D. Russo at https://twitter.com/ralphDrussoAP and listen at https://podcastone.com/AP-Top-25-College-Football-Podcast
___
More AP college football: https://apnews.com/Collegefootball and https://twitter.com/AP_Top25