Odor has 3 doubles, Rangers overturn to beat Angels 7-2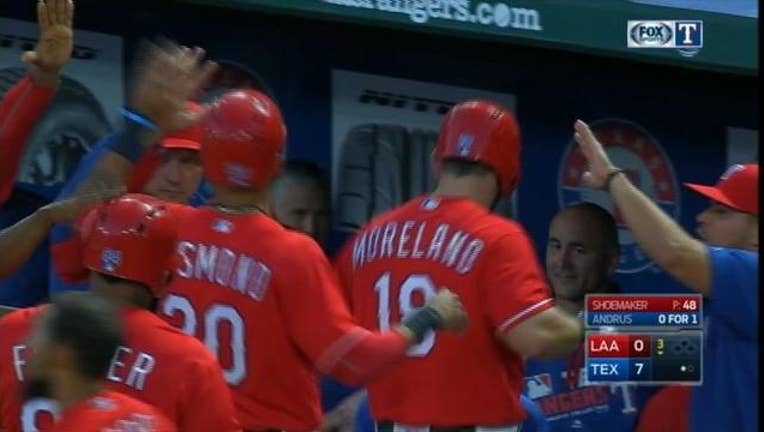 article
ARLINGTON, Texas (AP) — Rougned Odor matched a Rangers record with three doubles, Mitch Moreland hit a three-run homer and Texas benefited from another replay challenge in a 7-2 victory over the Los Angeles Angels on Saturday night.
Odor's second double was part of the Rangers' six-run third inning. The play was initially ruled a foul ball, but Rangers manager Jeff Banister challenged the call. After a delay of about 3 1/2 minutes the replay showed the ball kicked up a small bit of chalk and Odor was awarded a double and Delino DeShields advanced from first to third.
Nomar Mazara followed with a sacrifice fly off Matt Shoemaker (1-4) before the next six Rangers had hits, including Moreland's third homer of the season for a 7-0 lead.
Derek Holland (3-1) pitched six scoreless innings, allowing four hits with one strikeout and no walks.