No. 4 Baylor ready to end long offseason with opener at SMU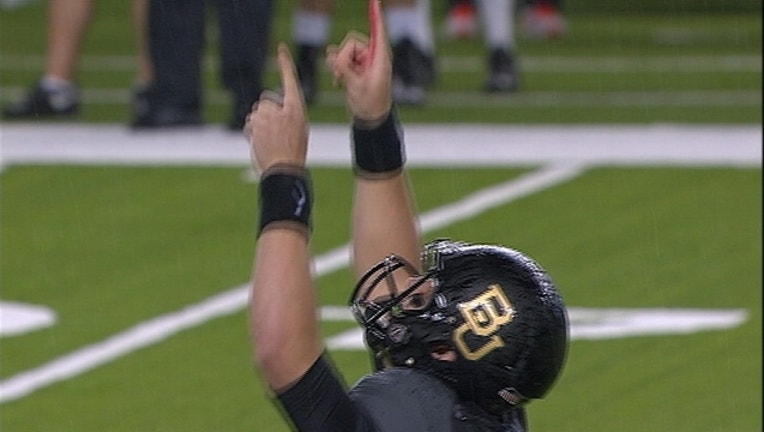 DALLAS (AP) — The Baylor Bears have been through a long offseason since their second Big 12 Conference title in a row.
After being left out of the first College Football Playoff, the Bears blew a 20-point lead in the fourth quarter of the Cotton Bowl and lost to Michigan State. Coach Art Briles says they've had a bad taste in their mouths since that New Year's Day meltdown.
Now with their highest preseason ranking ever, the No. 4 Bears open the new season Friday night at SMU, which plays its first game under new coach and Texas native Chad Morris.
The opener comes two days after Baylor hired a law firm for an independent investigation of the university's handling of a sexual assault complaint against former transfer Sam Ukwuachu.