No. 21 Oklahoma State beats WVU 33-26 in overtime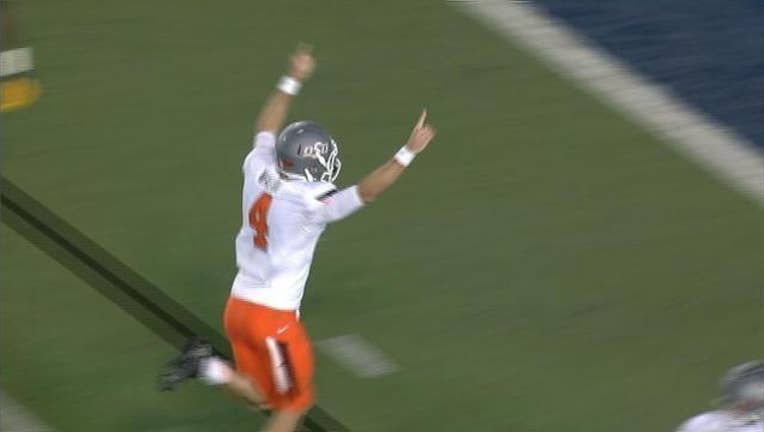 MORGANTOWN, W.Va. (AP) — Backup quarterback J.W. Walsh scored on a 2-yard run in overtime and No. 21 Oklahoma State held West Virginia scoreless on its possession in the extra period to beat the Mountaineers 33-26 on Saturday night.
It marked the third straight close finish for the Cowboys (6-0, 3-0 Big 12), who won their two previous conference games on last-minute field goals.
Skyler Howard brought West Virginia from 15 points down with a 3-yard scoring run with 2:44 left to send the game into overtime tied at 26.
Oklahoma State's running game was ineffective in regulation, but five straight rushes in overtime moved the ball to the 2, and Walsh took it in from there.
West Virginia (3-2, 0-2) advanced to the 4 on its overtime possession, but Howard threw incomplete in the end zone on fourth-and-goal.