Niemi, Stars shut out Penguins 3-0 in season opener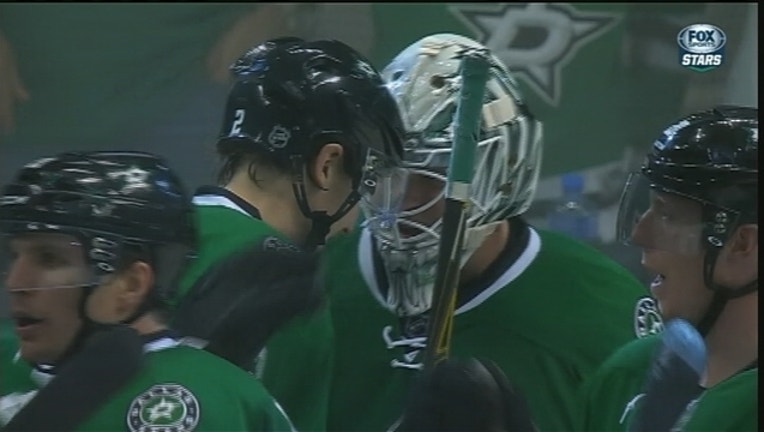 DALLAS (AP) — Antti Niemi recorded his 33rd career shutout and assisted on two goals in his Dallas debut, as the Stars beat the Pittsburgh Penguins 3-0 on Thursday night in the season opener for both.
Ales Hemsky had a power-play goal and an assist.
Rookie Matthias Janmark scored on his first shot on his first shift in an NHL game to make it 1-0. The Stars acquired Niemi and Janmark in trades earlier this year.
Dallas scored on two of five power plays. Jamie Benn, the NHL's leading scorer last season, had a power-play goal in the third period.
Niemi made 37 saves to improve his career record against the Penguins to 5-1-1. He withstood a flurry in the final minute after Pittsburgh pulled goalie Marc-Andre Fleury for an extra skater.
Fleury had 21 saves.