NFL players rank Dak Prescott 14th best in NFL, Ezekiel Elliott top 10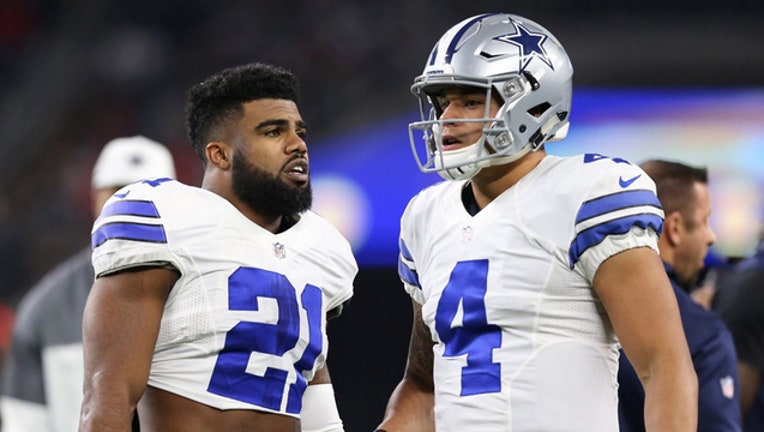 article
Ezekiel Elliott and Dak Prescott have played just one season in the NFL, but their peers already believe they are top 15 players. 
On NFL Network's "Top 100 Players of 2017" list, 902 NFL players submitted a ballot for who they thought were the top players in the game. After the votes were tallied up, Prescott finished 14th and Elliott is in the top 10. Where exactly Zeke landed will be revealed Monday night on NFL Network.
The other Cowboys to make the list were Tyron Smith (18), Zack Martin (58), Dez Bryant (60), Sean Lee (78) and Travis Frederick (87).
Prescott's 14th place finish puts him at an impressive fifth among quarterbacks. He trails only Tom Brady, Aaron Rodgers, Matt Ryan and Derek Carr. He is ahead of established stars such as Drew Brees, Russell Wilson, Ben Roethlisberger and Cam Newton.
Elliott is the first player coming off his rookie season to make the Top 10.
Prescott's ranking is far higher than any ranking Tony Romo ever got. Even after leading Dallas to a 12-4 record in 2014, Romo placed just 34th.
The Dallas Cowboys finished with a 13-3 record last season, and lost to the Green Bay Packers in the divisional round of the playoffs.