NFL approves helmet decal honoring Saints player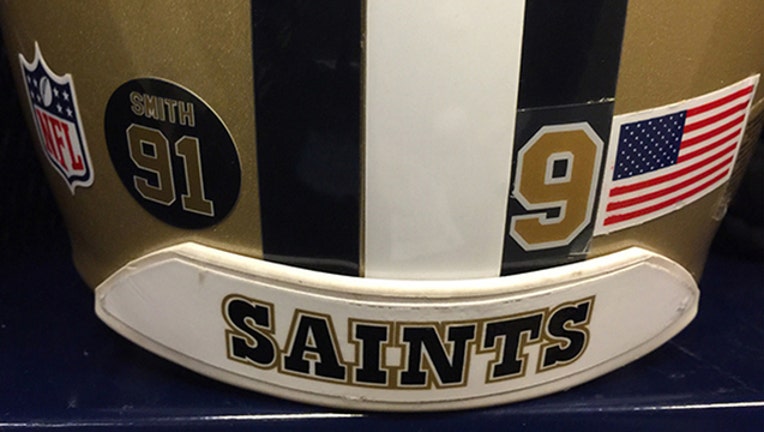 article
DALLAS - The New Orleans Saints will wear decals on their helmets honoring a former player who was killed.
According to NewOrleansSaints.com, the stickers will feature Will Smith's last name and his number 91. Players will wear them starting with a preseason game against the Houston Texans and for the rest of the season.
Smith spent nine seasons with the Saints and was a defensive captain on the 2009 Super Bowl team. He was set to join the coaching staff before he was fatally shot in April.
While many have praised the NFL for honoring Smith, others have criticized the league for also denying the Dallas Cowboys' request to honor the five Dallas officers who were killed in an ambush attack.
The players showed off the "Arm In Arm" stickers at training camp while linking arms with Chief David Brown and Mayor Mike Rawlings. But, the NFL denied both a request and appeal, citing strict rules for uniforms for games.
Cowboys' owner Jerry Jones and Jason Witten, the player behind the idea, said they were disappointed by the decision. Dallas police said it appreciated the continued support with or without a decal.