New Mexico beats Dallas Baptist 12-6 in Lubbock Regional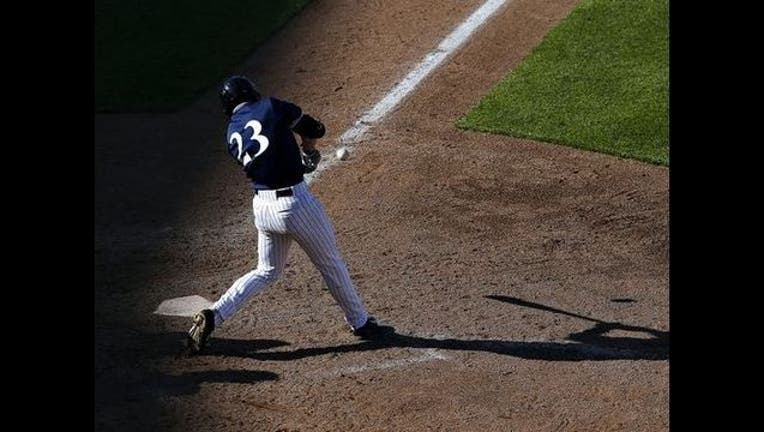 LUBBOCK, Texas (AP) — Luis Gonzalez went 4 for 4 with three doubles and five RBIs on Friday night and New Mexico beat Dallas Baptist 12-6 in the opening round of the Lubbock Regional.
The third-seeded Lobos (39-21) pulled away with a five-run ninth inning and will face No. 1 seed Texas Tech on Saturday. The second-seeded Patriots (41-18) will play Fairfield in an elimination game.
Chris DeVito, Jared Mang and Andrew Pratt added two hits each for New Mexico, which jumped to a 7-0 lead after scoring in five of the first six innings. Pratt homered in the fourth.
Dallas Baptist answered with four runs in the bottom of the sixth and trailed 7-5 with the bases loaded and two outs in the bottom of the eighth when Daniel Sweet popped out.
New Mexico starter Colton Thomson (8-2) earned the victory. Colin Poche took his first loss of the season, dropping to 9-1.