Memphis hires Tubby Smith as Tigers' new basketball coach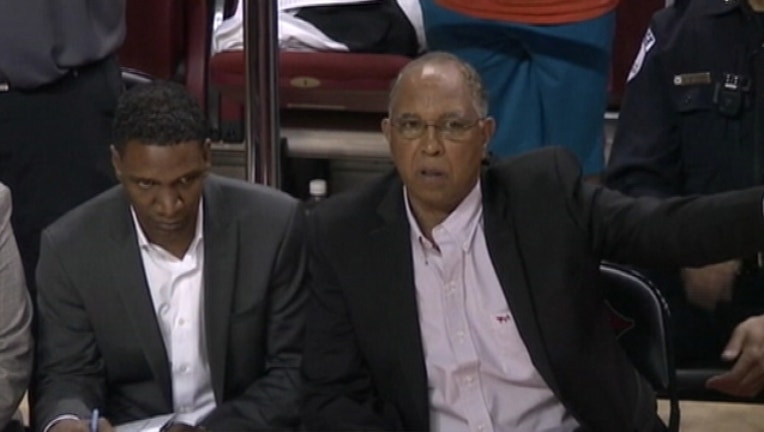 article
MEMPHIS, Tenn. (AP) — Memphis has hired Tubby Smith as its new men's basketball coach, choosing to go with a veteran to get the Tigers back to the NCAA Tournament.
The university announced the hire Thursday on its athletic department's website.
This is yhe sixth head coaching job for the 64-year-old Smith, who spent the last three seasons at Texas Tech and led the Red Raiders to a 19-13 record and NCAA Tournament berth this year. Smith and Lon Kruger are the only two coaches to lead five different schools to the NCAA Tournament.
Smith is 557-276 and won a 1998 national title with Kentucky. He also has worked at Tulsa, Georgia and Minnesota during a head coaching career that began in 1991.
"A historic hire for the University of Memphis," Memphis President M. David Rudd said in a university release. "He is the most accomplished coach the UofM has ever hired. For the University of Memphis and our basketball program, Tubby Smith is simply the right guy at the right time."
Smith replaces Josh Pastner, who was hired by Georgia Tech last week.
Pastner went 167-63 with four NCAA Tournament berths in seven seasons at Memphis, his first head coaching stop. Pastner was hired when John Calipari left for Kentucky in April 2009.
Although Pastner led Memphis to four straight NCAA appearances from 2011-14, the Tigers failed to earn an NCAA bid the last two seasons while going a combined 37-29. Memphis went 19-15 this season and lost to Connecticut in the American Athletic Conference tournament final.
Memphis' recent struggles to disenchantment with Pastner. The Tigers' announced home attendance dropped from more than 16,000 during Memphis' last NCAA Tournament season of 2013-14 to 11,812 this season.
Last month, Rudd and athletic director Tom Bowen issued a statement saying the men's basketball program "operates in a manner consistent with the core values of our university and community but has fallen short in our on-court performance the last two years." Rudd and Bowen indicated in that statement they planned to keep Pastner next season, but the coach left for Georgia Tech three weeks later.