Meesseman has 23 points, 12 boards; Mystics beat Wings 87-79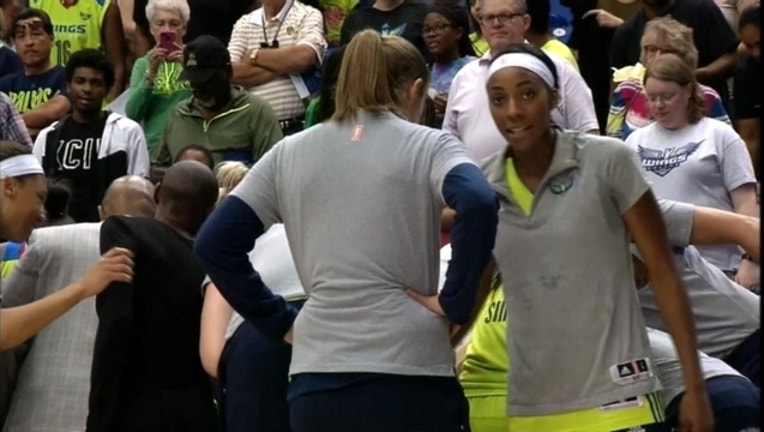 article
ARLINGTON, Texas (AP) — Emma Meesseman scored a season-high 23 points and grabbed 12 rebounds to lead the Washington Mystics past the Dallas Wings 87-79 on Wednesday night.
Glory Johnson made her debut for Dallas after serving a seven-game suspension assessed last year following her domestic incident with Phoenix center Brittney Griner. Johnson played 31 minutes and scored 15 points.
Meesseman was 10 of 13 from the field and had her third double-double of the season. She had three all of last year.
Tayler Hill made 8 of 11 free throws and finished with 14 points for Washington (4-6).
Washington started the second half on an 11-4 spurt to expand its lead to 51-41. Dallas didn't make its second field goal of the third quarter until the 2:49 mark and trailed 68-53 at the start of the fourth.
Aerial Powers scored 17 points and Karima Christmas had 13 points and 10 rebounds for Dallas (3-5), which has lost four straight.