McMurray leads with 20 points, SMU downs East Carolina 77-58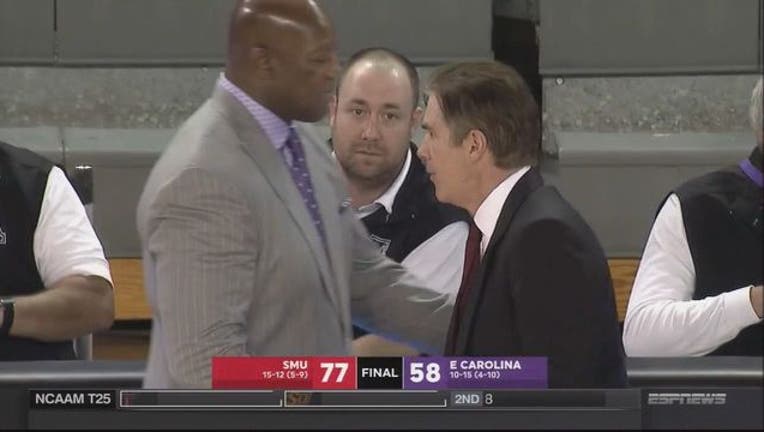 article
GREENVILLE, N.C. (AP) - Jahmal McMurray scored 20 points and grabbed six rebounds and SMU downed East Carolina 77-58 on Wednesday night, snapping a five-game losing streak.
McMurray was 6 of 9 from distance for the Mustangs (16-12, 6-9 American Conference). Ben Emelogu II added 16 points, seven rebounds and six assists, Jimmy Whitt had 13 points and five rebounds and Akoy Agau and Elijah Landrum had 11 points apiece.
SMU shot 47 percent from the field compared to 34.5 percent for East Carolina.
The Mustangs got off to a 26-6 start and had a 41-23 advantage at the break.
McMurray hit two 3-pointers and Emelogu drained 6 of 6 free throws as part of an 18-7 run to open the second half that gave Mustangs their biggest lead, 59-30, with 12:01 to play. They led by double figures the rest of the way.
Isaac Fleming scored 21 points with eight rebounds to lead the Pirates (10-16, 4-11) who have lost three of the last four.