Mavericks sign big forward from Dirk's hometown in Germany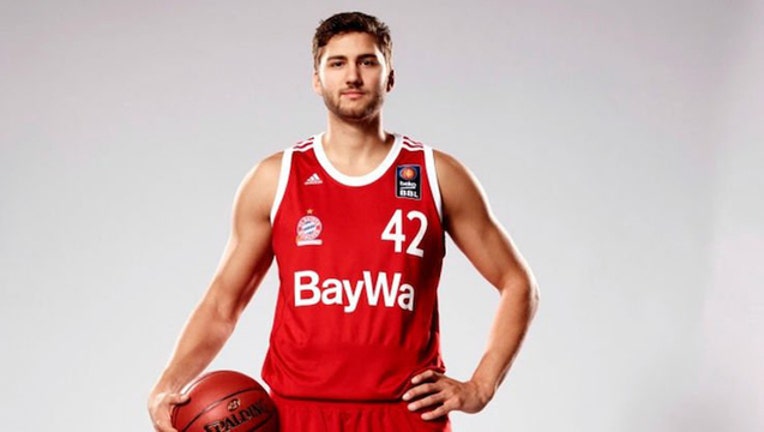 article
DALLAS (AP) - The Dallas Mavericks have signed another big forward from Dirk Nowitzki's hometown in Germany.
A week after Nowitzki got a new contract for his 20th season with the Mavericks, the team on Thursday signed Maxi Kleber, a 25-year-old from Wurzburg, Germany, who played professionally in Europe the past eight seasons.
Kleber averaged 8.9 points and 5.3 rebounds a game last season with Germany's FC Bayern Munich in 37 Basketball Bundesliga (BBL) games, and averaged 9.7 points and 6.6 rebounds in 17 EuroCup games. The 6-foot-11 Kleber has played for the German national team in international competition.
The 39-year-old Nowitzki is set to join Kobe Bryant as the only players to spend 20 seasons with one NBA franchise.
___
For more AP NBA coverage: https://apnews.com/tag/NBAbasketball