Mavericks clinch playoff spot with 101-92 win over Jazz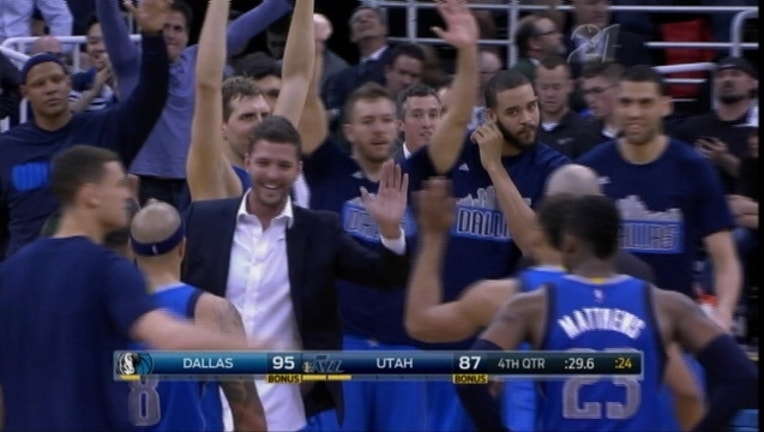 article
SALT LAKE CITY (AP) — Dirk Nowitzki scored 22 and the Dallas Mavericks clinched the No. 7 spot in the Western Conference playoffs with a 101-92 win over the Utah Jazz on Monday night, leaving one remaining postseason slot.
Utah (40-41) lost control of its own destiny and needs to beat the Lakers on Wednesday and for the Rockets (40-41) to lose to the Kings. Houston holds the tiebreaker against the Jazz if they finish with the same record.
Dallas rode its two biggest stars to victory as Nowitzki hit four 3-pointers and added 11 rebounds. Deron Williams scored 23 of his own against his former team.
Gordon Hayward finished with 26, but was 1 for 9 from 3-point range. The Jazz struggled to shoot the ball as a team and were 2 for 18 from behind the arc in the second half.