Dallas Stars grant young hockey fan's wish to be on the team
DALLAS - The Dallas Stars made a young fan's wish come true.
Max Hinojosa is a 9-year-old hockey fan who has batted a form of leukemia that keeps him from playing the sport.
The Make-A-Wish Foundation and the Stars made his dream of becoming a member of his favorite team a reality.
Heinz wants to catch up with man who survived a month at sea with nothing but ketchup, seasonings
On Tuesday, he signed a two-day contract. He got his own jersey and a spot in the locker room. 
He even got a chance to go before the media after practice.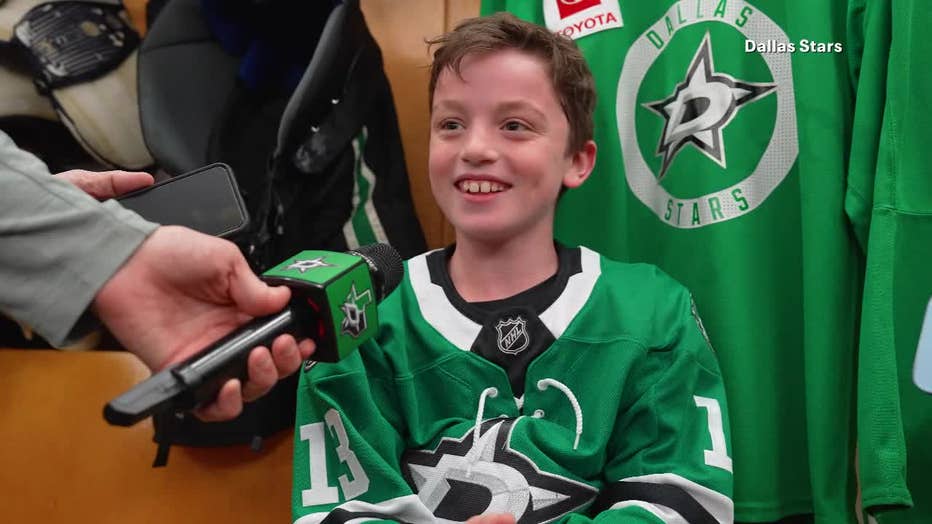 Quadriplegic teen bakes cake as last wish: 'Her goal is to empower people'
"Who was your favorite player out there to practice with?" reporters asked.
"Robertson and Ottinger," Max said.
"Who was your least favorite player out there to practice with?" reporters joked.
"Uh… no comment," Max laughed.
He was able to participate in the Stars' morning skate and led the team out of the tunnel for the pre-game skate before Wednesday's game against the Chicago Blackhawks. 
The Dallas coach said Max's brief time with the team gave players and coaches a new perspective on hockey.
'Fire-breathing demon' dog looks for forever home after being returned 3 times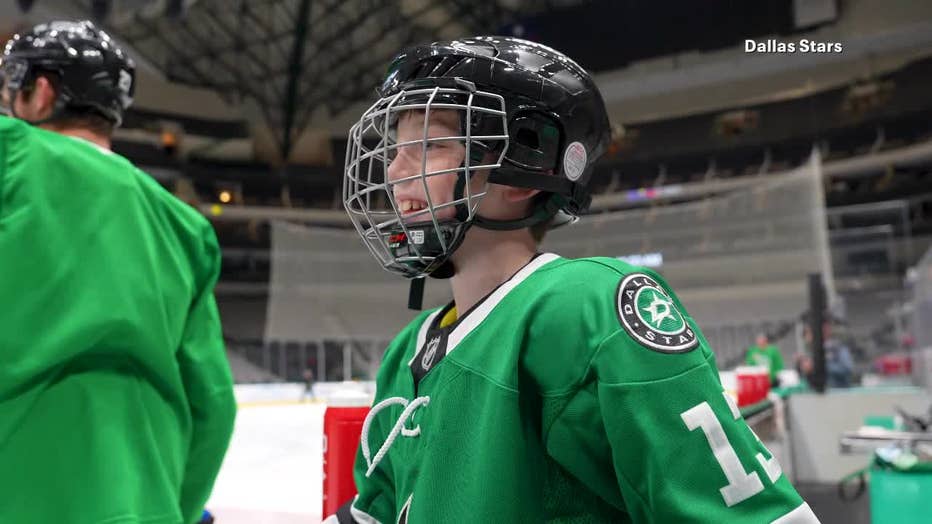 "To have Max around and see how he's handled his adversity, which is more than any young guy should have to go through, I think it's perspective for our group. It's enlightening and he brought a great energy for us here," Coach Peter DeBoer said.
Max's leukemia is currently in remission.