Luka Doncic to start NBA All-Star Game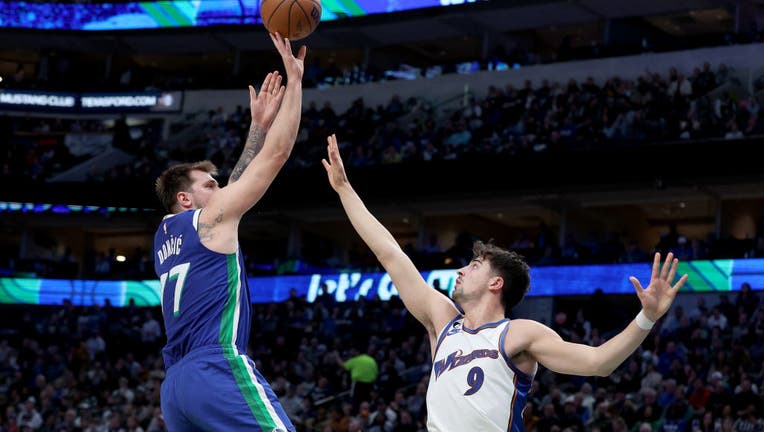 article
Dallas Mavericks star Luka Doncic was named a starter in the 2023 NBA All-Star Game on Thursday.
The Mavericks guard is averaging a league-leading 33.8 points per game along with 9.1 rebounds and 8.6 assists per outing.
It is Luka's 4th All-Star Game appearance.
Doncic joins Kobe Bryant, LeBron James, Shaquille O'Neal, Isiah Thomas and Anthony Davis as the only players to earn four All-Star nods before their 24th birthday.
The All-Star teams will be captained by LeBron James and Giannis Antetokounmpo.
The captains will draft their teams right before the game on Feb. 19 in Salt Lake City.
The reserves for the All-Star teams will be announced on Thursday, Feb. 2.
Western Conference Starters:
LeBron James
Nikola Jokic
Zion Williamson
Stephen Curry
Luka Doncic
Eastern Conference Starters:
Giannis Antetokounmpo
Kevin Durant
Jayson Tatum
Donovan Mitchell
Kyrie Irving