Longhorns kicker nails 80-yard field goal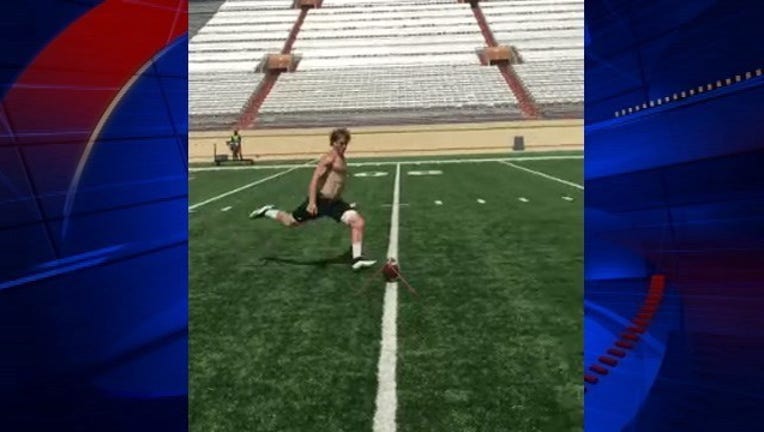 The kicker for the Texas Longhorns had no problem hitting an 80-yard field goal in a video he posted online.
Nick Rose tweeted a video of him nailing the lengthy field goal to his Twitter account over the weekend.
Rose hit the kick on the field of Darrell K. Royal Texas Memorial Stadium.
Rose is a senior at Texas and the team's starting kicker.