Kristaps Porzingis unable to take part in Mavericks' scrimmage after forgetting to get tested for COVID-19
Mavericks forward Kristaps Porzingis had to sit out for Sunday's scrimmage after breaking COVID-19 protocols.
The testing regimen in teh NBA "bubble" in Orlando is strict. It's a daily requirement and if anyone misses their test they can't be with their team.
That's what happened to Porzingis. He failed to show for his test on Saturday so he was placed in quarantine for 24 hours and missed the Mav's exhibition game against the Pacers.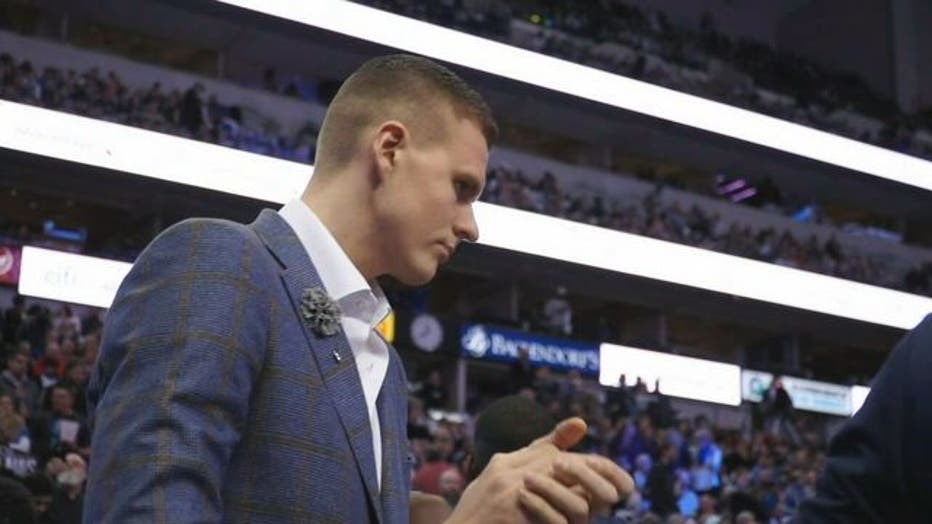 Head Coach Rick Carlisle said Porzingis expressed regret about the slip-up and understands the importance of the protocols that are in place.
"Look, we'll deal with it. We're fortunate it's a one-day thing," Coach Carlisle said. "Yeah, it's an innocent mistake but it's significant. And so we've got everybody paired up or tripled up to remind each other to test every day."
Porzingis did have another COVID-19 test Sunday and is expected to rejoin the team for practice Monday.
The Mavs could have used him in the exhibition game.
Luka Doncic was excellent and one assist shy of a triple double even though he played just 24 minutes. Seth Curry hit a few threes. But the Mavs still fell to Indiana 118 to 111.
Dallas' next exhibition game is Tuesday night against Philadelphia. Then they begin the eight-game regular season schedule Friday night against Houston leading up to the playoffs.