Jerry Jones: Jason Garrett won't lose his job as Cowboys head coach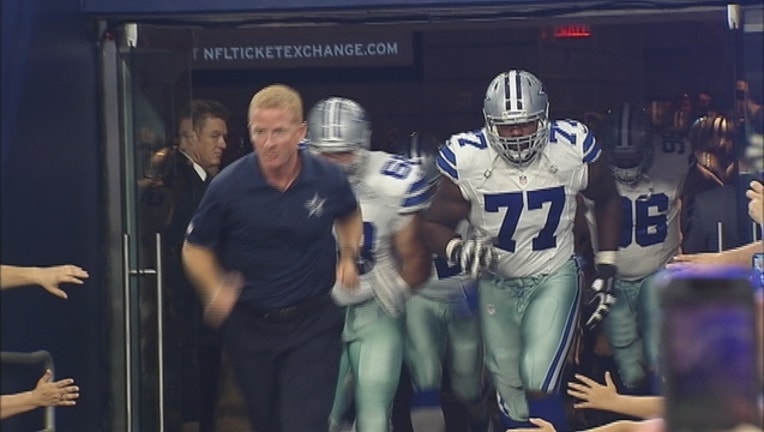 article
Dallas Cowboys head coach Jason Garrett will still be patrolling the sidelines next season, according to owner Jerry Jones.
Jones said during his weekly radio show on 105.3 FM (The Fan) that it's "not in the best interest of the Cowboys right now to be considering a head coaching change."
The Cowboys lost to the Seahawks on Sunday, 21-12, eliminating them from playoff contention this season and dropping them to 8-7 for the year.
"It was there to take," Jones said. "We should be disappointed. I'm sick. I'm really sick about it."
There were some rumbles online and from fans that Garrett should lose his job, but Jones shutdown those murmurs.
"I know a lot about our coaching staff," Jones said. "I certainly know a lot about Jason Garrett. Because of that, I can very quickly and candidly say his job is not an issue here at all."
Other members of Garrett's staff don't appear to have the same job stability. Jones said the organization would look at potential changes to other coordinators and coaches after the season ends.
The Cowboys close out the 2017 season on Sunday at 12 p.m. CT on FOX4 at Philadelphia.