Jerry Jones has 2nd hip replacement, plans to attend opener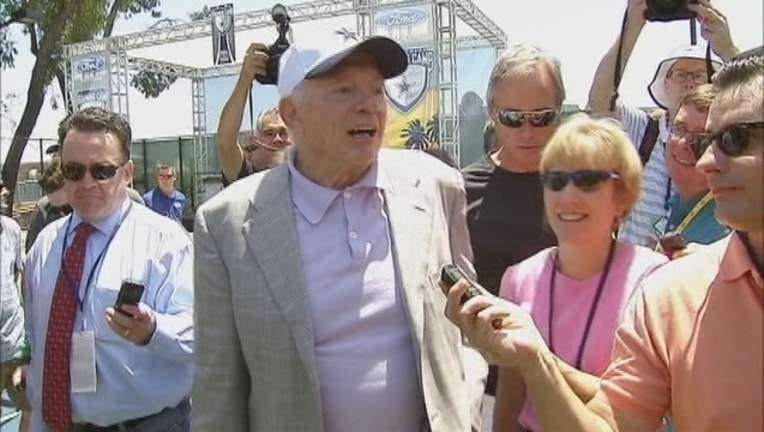 IRVING, Texas (AP) — Dallas Cowboys owner Jerry Jones has undergone his second hip replacement surgery and expects to attend the season opener at home Sunday against the New York Giants.
Team spokesman Rich Dalrymple said Jones had his right hip replaced last Friday and is "doing great." Jones had the procedure on his left hip July 21 and attended the opening news conference at training camp in California eight days later.
Dalrymple said Jones, who turns 73 next month, was happy to get both procedures done before the start of the season. The spokesman said Jones is "looking forward to being pain free in a few weeks, which hasn't been the case for several months in the past."
___
Online:
AP NFL website: www.pro32.ap.org and www.twitter.com/AP_NFL