Jeffress joins longtime teammate Lucroy on Rangers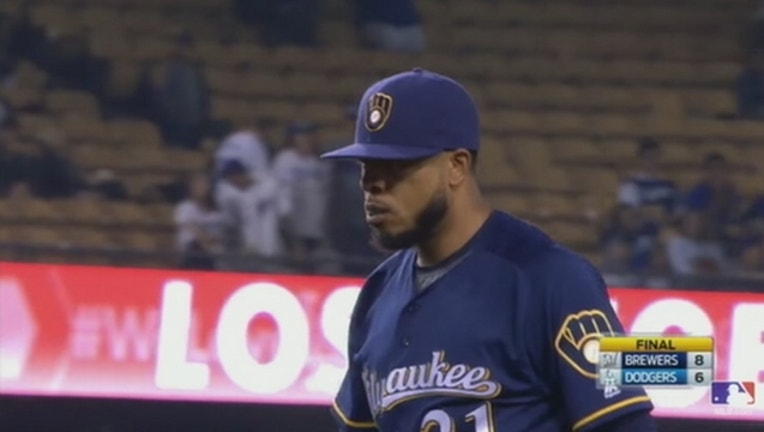 article
BALTIMORE (AP) — Jeremy Jeffress joined the Texas Rangers on Wednesday, eager to make a contribution to the AL West leaders.
Jeffress and Jonathan Lucroy were traded to Texas from Milwaukee on Monday. Lucroy made his Rangers debut on Tuesday and was in the starting lineup again Wednesday against the Orioles.
The swap — finalized just before the non-waiver trade deadline — came as a complete surprise to Jeffress, who went 2-2 with a 2.22 ERA and 27 saves with the Brewers.
"It came down to the last two minutes," Jeffress said. "I thought I was going to be a Brewer forever, but I am excited to be here."
Lucroy and Jeffress were minor leagues teammates in 2008, played together in Milwaukee and remain together in Texas.
"It's very important that we're here together," Jeffress said. "He knows every little thing about me."
He leaves a fourth-place team for one with the best record in the AL.
"Someone saw the ability, and I'm fortunate to be with a team that has a chance to go all the way," the right-hander said.
To make room for Jeffress, the Rangers optioned infielder Hanser Alberto to Triple-A Round Rock. Alberto was batting .175 with four RBIs in 25 games.