Iowa trounces North Texas 62-16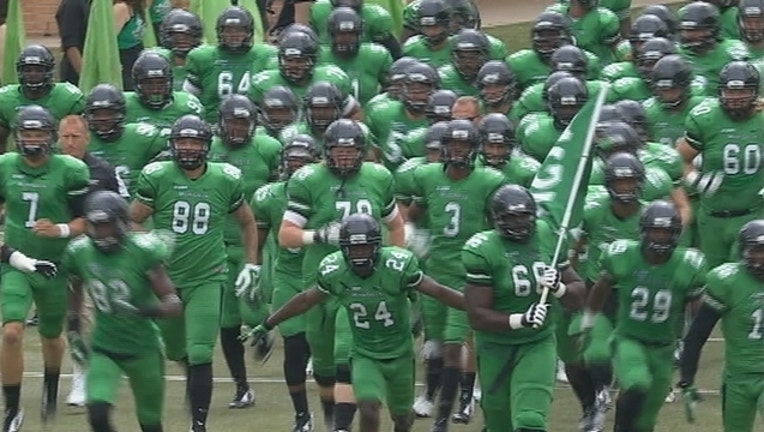 IOWA CITY, Iowa (AP) — Iowa has found itself a running back — just in time for Big Ten play.
Jordan Canzeri ran for 115 yards and tied a school record with four touchdowns as Iowa trounced North Texas 62-16 Saturday for its fourth straight win.
C.J. Beathard completed his first 15 passes and had 278 yards for the Hawkeyes (4-0), who open Big Ten play next week at Wisconsin after topping 60 points for the first time since 2002.
Iowa set its season high for points before halftime, racing out to a 35-13 lead. Canzeri's final TD run put Iowa ahead 42-16.
The win was the 119th at Iowa for coach Kirk Ferentz, matching former Badgers coach Barry Alvarez for victories by a Big Ten coach.
Andrew McNulty had 137 yards passing and an interception for the Mean Green (0-3), who lost their third straight by double digits.
This could have been a trap game for Iowa, after a thrilling last-second win last week over Pittsburgh and a crucial league matchup looming next week in Madison.
It was apparent from the opening drive that the Hawkeyes weren't going to overlook the Mean Green.
Canzeri opened the scoring with a 16-yard touchdown run. He followed it up with a 10-yarder to put Iowa ahead 14-0.
A rare mistake by Canzeri, who fumbled, set up North Texas for a 38-yard field goal from Trevor Moore.
But Beathard gave the Hawkeyes some breathing room, finding a streaking George Kittle down the sidelines for a 43-yard TD pass — Kittle's first career score — and a 21-3 lead.
Beathard then completed perhaps the prettiest pass of his young career for Iowa, an 81-yard strike to Tevaun Smith that made it 28-3 with 10:47 left in the first half.
Beathard finished 18 of 21 passing with two touchdowns and no interceptions and Josey Jewell and Bo Bower had late interception returns for the Hawkeyes.
North Texas' lone touchdown came on a 6-yard pass from wide receiver Carlos Harris after a double-reverse by Iowa led to a fumble that North Texas recovered.
Iowa's defense had some issues with the Mean Green rushing attack, allowing 183 yards. But Canzeri's 1-yard plunge late in the third gave Iowa a 26-point lead — and made him the first Iowa player with four rushing touchdowns since Shonn Greene against Wisconsin in 2008.
Canzeri began the year as Iowa's change of pace back. But he appears to be the top guy heading into Big Ten play, especially with LeShun Daniels still coming back from a right ankle injury.
Canzeri already has eight touchdowns so far this season.
___
Follow Luke Meredith on Twitter at www.twitter.com/LukeMeredithAP and on Facebook at www.twitter.com/LukeMeredithAP