Investigation finds 'insufficient evidence' of recruiting by former Duncanville HS coach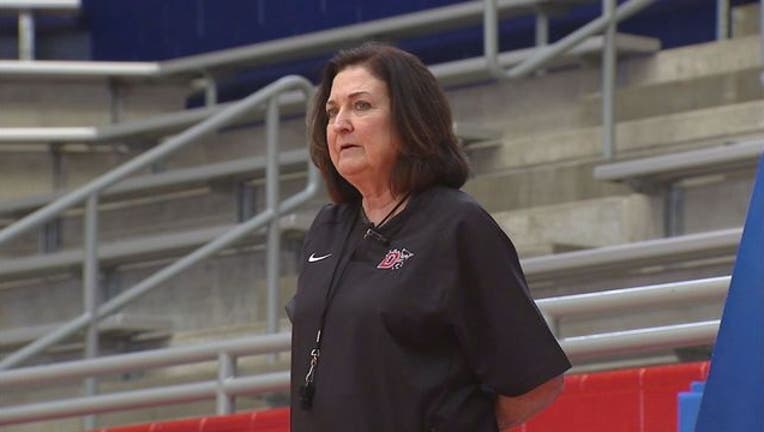 DUNCANVILLE, Texas - The Duncanville Independent School District reports finding "insufficient evidence" after completing an investigation into possible recruiting violations by the former Duncanville High School girls basketball coach.
The University Interscholastic League (UIL) called for the investigation after receiving allegations of recruiting violations by Cathy Self-Morgan.
The investigation centered around claims that Self-Morgan had recruited a player from San Antonio by offering her mom a job and discounted housing.
After the investigation was completed, it was found that "insufficient evidence" existed that Self-Morgan had violated recruiting rules, though the report recommended additional training for athletic staff regarding UIL compliance and recruiting rules.
Self-Morgan resigned as the girls basketball coach at Duncanville High in February. She spent 19 years there and won five state championships at the school
MORE: Duncanville HS coach resigns amid UIL investigation
The investigation has been submitted to the UIL.
Click here to read the full investigation by Duncanville ISD.