Here they go again: Mavs set to chase free agents again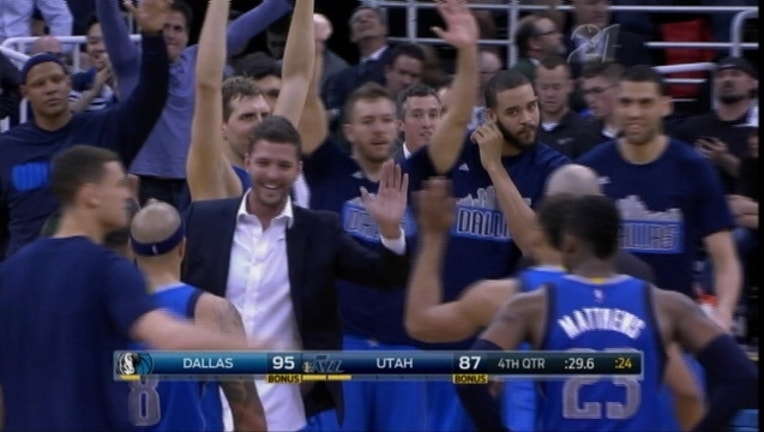 article
DALLAS (AP) — The Dallas Mavericks again will seek major upgrades in free agency, a year after DeAndre Jordan's jolting change of heart ruined their plans.
They're going after another center, too.
Miami's Hassan Whiteside is expected to be among the top targets for Dallas, along with Memphis point guard Mike Conley. And those pursuits are likely to jeopardize Chandler Parsons' future in Dallas after knee injuries sidelined the versatile forward during the playoffs in both his seasons after Houston declined to match owner Mark Cuban's offer sheet in 2014.
Parsons opted out of the final year of his contract, along with star forward Dirk Nowitzki and point guard Deron Williams, who played one season with his hometown team after taking a buyout from Brooklyn. Nowitzki is almost certain to return for a 19th season in Dallas, while a second for Williams seems unlikely.
This much is set when free agency opens at midnight Eastern time Thursday: For the fifth straight year, the Mavericks are trying to reshape their roster without significant help from the draft. And they don't have a playoff series victory to show for the effort since Cuban chose financial flexibility over bringing back key pieces of the franchise's only championship in 2011.
"We're always looking to have maximum impact in terms of talent," president of basketball operations Donnie Nelson said. "It'll be the same."
The Mavericks chose a center — Purdue's A.J. Hammons — with their only pick in the NBA draft last week. The 7-footer went in the middle of the second round at No. 46 overall and may or may not be a rotation player depending on what happens at center in free agency.
That position is deep and includes Houston's Dwight Howard, who was at the top of Dallas' wish list in 2013 — a year after Williams chose the Nets over coming home. The litany of misses was its most painful for the Mavericks last summer, when Jordan initially said he would join them before changing his mind and staying with the Los Angeles Clippers.
While pursuing Jordan, the Mavericks lost Tyson Chandler to Phoenix, the second time he has left in free agency since helping them win the title. But Dallas believes it has two promising centers in Dwight Powell and Salah Mejri, a 7-foot-2 Tunisian who turned 30 after his rookie season.
"I don't think there's any relation to what our strategy is going to become on July 1," Nelson said after the draft. "You can never have enough talent in your center bullpen and given the guys that we have right now, we've got shot blocking, we've got athleticism. A.J. gives us a low-post presence, a guy that's got a thicker body."
If Parsons and Williams go elsewhere, the Mavericks will be looking for three new starters for the fifth straight year. Assuming Nowitzki comes back, the other returning starter is shooting guard Wesley Matthews, a free agent who got bumped up to a max contract with Dallas last year when Jordan changed his mind.
The one constant amid the turnover has been coach Rick Carlisle, who has made the playoffs in all but one of his eight seasons in Dallas.
"I'm always excited this time of year for a lot of reasons," Carlisle said. "We'll just go full bore into this summer and into this period, and build this team back up."
And maybe put the bad memory of Jordan's reversal behind them for good.
"We're optimistic," Nelson said. "I think it's an exciting time and ... (drafting Hammons) was a good first step to what hopefully will be a great summer for the Mavericks."