Hayes, Maurer help FC Dallas to 1-0 win over Revolution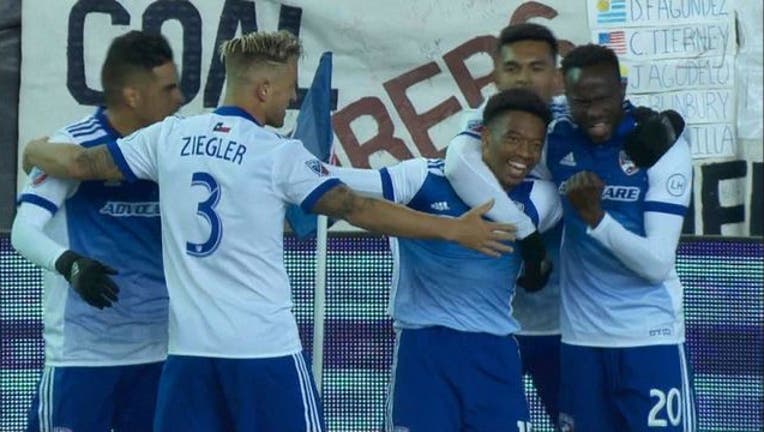 article
FOXBOROUGH, Mass. (AP) - Jacori Hayes scored his first MLS goal and Jimmy Maurer had his second shutout in FC Dallas' 1-0 victory over the New England Revolution on Saturday night.
Hayes first-timed a cross from Roland Lamah to give FC Dallas (2-0-3) the lead in the 76th minute. New England failed to clear a cross by Santiago Mosquera and Lamah rolled it to Hayes, charging through the center of the box, who tapped just inside the near post.
Maurer, who finished with a career-high six saves, has two clean sheets in five career starts and his .905 save percentage is the highest in MLS.
Dallas, which won on the road for just the second time in its last 14 tries, is unbeaten in its last six regular-season games, dating to last season. New England (3-2-1) had its four-game unbeaten streak snapped.