Hardy returns from 4-game suspension, says focus on football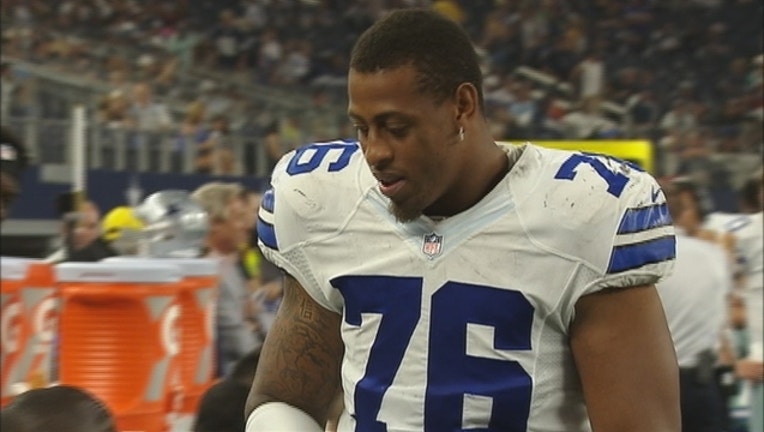 article
IRVING, Texas (AP) — Greg Hardy has returned from a four-game suspension over his role in a domestic violence case, and the Dallas defensive end is making it clear that his focus is on football.
Meeting with reporters Tuesday for the first time since signing with the Cowboys as a free agent in March, Hardy answered almost every question about the episode in North Carolina last year with a reference to football.
Even when asked if he planned to get involved with any charities associated with domestic violence, Hardy said, "I feel the best way to win a game is stick to the game plan."
If Hardy plays for the Cowboys (2-2) on Sunday against Super Bowl champion New England (3-0), it will be his first game since last year's season opener with Carolina.
___
Online:
AP NFL website: www.pro32.ap.org and www.twitter.com/AP_NFL