Hamels presence in Philly before expected deal to Rangers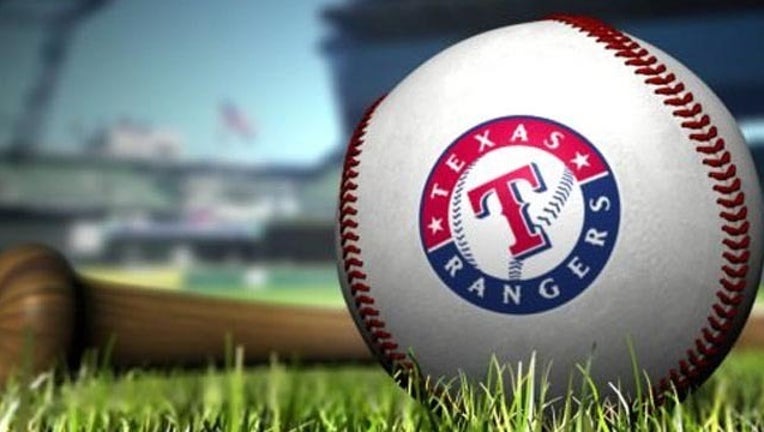 article
ARLINGTON, Texas (AP) -- Cole Hamels' locker was still intact in Philadelphia's clubhouse, as was Matt Harrison's in Texas' locker room.
While a deal that would send ace left-hander Hamels and reliever Jake Diekman to the Rangers for Harrison and a package of top prospects still had not been announced Thursday night, players on both sides already talked like they had lost beloved teammates. 
 
"The Rangers are getting a great pitcher. He's a tough guy and a great teammate. It's definitely tough to see him go," Phillies outfielder Ben Revere said. "It's definitely deflating, but you know the situation we have going this year. Nobody should be shocked about it."
 
The rebuilding Phillies, with the majors' worst record, already traded All-Star closer Jonathan Papelbon to Washington on Tuesday. 
 
Two people familiar with the deal say the Phillies have agreed to trade Hamels, their 2008 World Series MVP. Both people spoke to The Associated Press on condition of anonymity because the deal had not been finalized.
 
Rangers shortstop Elvis Andrus, the team's longest-tenured position player, knows having Hamels will be a "real plus." But he also described himself "very sad" to be losing a teammate who is like a brother to him. 
 
"He was a little shocked for sure," said Andrus, who spoke with Harrison after Wednesday night's game when reports of the trade broke. 
 
Andrus and Harrison, along with former Rangers World Series closer Neftali Feliz and two other players, were traded by Atlanta to Texas in July 2007. Mark Teixeira went to the Braves in that trade. 
 
Hamels, coming off a no-hitter last Saturday against the Chicago Cubs at Wrigley Field, is due $22.5 million per season through 2018. There is also a $20 million club option or $6 million buyout for 2019. 
 
Philadelphia manager Pete Mackanin said before Thursday night's home against Atlanta that the flight from Toronto the previous night was "quiet, kind of reserved." But he said he was in a holding pattern like everyone else.
 
When asked who would pitch for the Rangers on Saturday night against San Francisco, when Harrison is the scheduled starter, manager Jeff Banister said, "We're still on rotation right now, I think."
 
Banister was then asked if Nick Martinez was a certainty for Friday night's series opener at home against the Giants. His response: "As we sit right now."
 
Hamels' next scheduled start for Philadelphia was Friday night. 
 
Hamels has spent his entire career with the Phillies, who drafted him 17th overall in 2002. He was an integral part of the greatest run in franchise history when they won five straight NL East titles, two pennants and one World Series from 2007-11. 
 
"It was good for me to be around him as short as it was. He's a good all-around person and player," said Phillies right-hander Aaron Nola, whose major league debut was July 21. "He gave me a lot of advice."
 
The 29-year-old Harrison, a 2012 All-Star when he won 18 games, has made only three starts this season after having spinal fusion surgery last summer. He was limited to six starts the previous two seasons because of two operations on a herniated disk in his back in 2013.
 
"It's a sad thing to lose a guy who's been in the clubhouse for six years, and been there for a lot of guys," Rangers pitcher Colby Lewis said. "We're losing a guy that a lot of us cared about, and he worked real hard to get back."
 
--------
 
AP Sports Writer Rob Maaddi and freelance writer Aaron Bracy contributed to this report from Philadelphia.